Limmud Bible Studies
---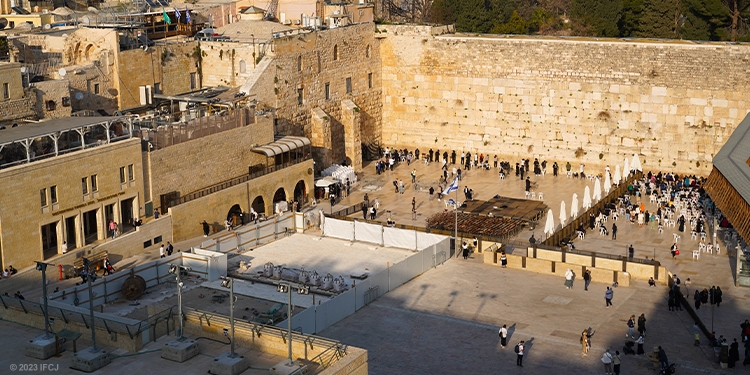 Israel: God's Holy Land
Join us in exploring God's special and eternal bond with His people and His land, Israel.
Matzah: The Bread of Freedom
This study details the significance of eating matzah, unleavened bread, during Passover and its spiritual meaning for us today. Also known as "the bread of freedom," learn how matzah powerfully captures the symbolism of the Passover story.
Shofar: The Sounds of Repentance
In this month's study, Rabbi Eckstein explores the various meanings and spiritual lessons that are associated with this biblically mandated tradition.
Challah: The Blessing in the Dough
In this study, we learn about the Sabbath bread, challah, and how this special bread brings rich blessings into our lives, into our homes, and to others.
Shmita: The Sabbatical Year
Welcome to the world of shmita. While the observance of this biblical law is only applicable in the land of Israel today, its spirit is something that can, and should, permeate everywhere.
Jacob: Our Patriarch of Truth
Of all the forefathers, Jacob is the most difficult patriarch to understand. Join us as we take a fresh look at one of the Bible's most familiar characters, and discover how our perspective might change on how we view this figure, important to both Jews and Christians alike.
The Exodus Story
Passover is one of the most celebrated and widely observed holidays of the Jewish people around the world. It sits at the heart of the nation of Israel, bringing together family and friends of...
Isaac: Our Patriarch of Strength
Isaac was the second patriarch of the Jewish Bible. He was the son of a promise - God's promise that Abraham would have a child to carry on his mission. Isaac was also the receiver of a promise -the recipient of the very same promise that God gave to Abraham regarding the land of Canaan.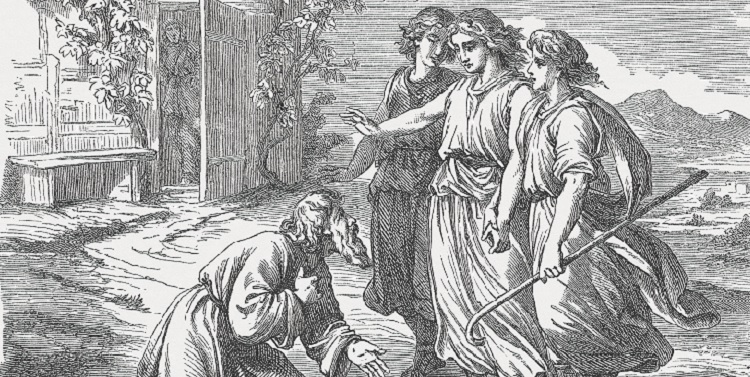 Abraham: Our Patriarch of Loving-kindness
Abraham's belief about one God who is Father of us all - monotheism - was not widely recognized during his lifetime. His ideals and values form the basis of the civilized world today. Learn more about Abraham, the first of the avot, the patriarchs.
Leah: Our Matriarch of Prayer
Leah, the fourth and final matriarch of the Jewish Bible, is often referred to as the unexpected matriarch. Jacob discovered that Leah had become his wife the morning after they had...
Rachel: Our Matriarch of Compassion
Rachel, always mentioned as the third matriarch of Israel, had much in common with her predecessors, Sarah and Rebekah. Discover the significance of Rachel's final resting place and of her defining characteristic — great compassion in this study of Israel's four great matriarchs.
Rebekah: Our Matriarch of Strength
In this month's Limmud, we will study Rebekah's character and her life story as recorded in the Bible. We will discover why Rebekah was chosen to enter the family of Abraham, what we can learn from her, and what she contributed to Israel — and to us— as a lasting legacy.