Isaiah 58
---
Isaiah 58 is committed to help care for Jews in the former Soviet Union who are impoverished and suffering, including elderly Holocaust survivors and orphaned and abandoned children by providing them with food, medical care, clothing, housing, and other necessities. The Fellowship is committed to extending biblical compassion to the farthest reaches of the former Soviet Union to ensure not one of the "least of these" are forgotten. As friends like you support this ministry to help Russian Jews in the former Soviet Union, you participate in God's true and holy fast:
"Is it not to share your food with the hungry and to provide the poor wanderer with shelter—when you see the naked, to clothe them"

(Isaiah 58:7)
Saving Maria
Thank you to Fellowship friends for providing this elderly Holocaust survivor with lifesaving aid.
You Are Her Only Friend
While Dolores has little but her traumatic memories, she has found a friend in The Fellowship, who provide her with food, care, and hope.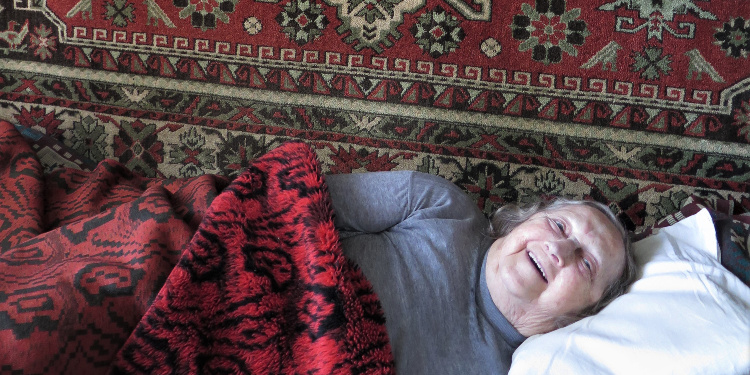 Remembering Raisa
Raisa hasn't forgotten losing her mother and sister during the Holocaust. And she knows that you haven't forgotten her.
The Least of These
96-year-old Nina lost her entire family to the Babi Yar massacre. And today, friends of The Fellowship like you are all this precious Holocaust survivor has.
Remembering God's Deliverance
Throughout her life, Yunona has stayed faithful, despite living under Nazi and Soviet persecution, and still celebrates Passover thanks to you.
Looking Out for God's Children
This Passover, Fellowship friends around the world are providing comfort and care to "the least of these."