Guardians of Israel
---
Guardians of Israel eases suffering of Israel's most needy, providing food, housing, medical care, clothing, and other essentials. At the same time, it comforts and provides for the future of those whose lives have been devastated by terror, funds war relief and rebuilding efforts, and addresses a host of other emergency needs for people who have nowhere else to turn. Just as the Guardian of Israel "neither sleeps nor slumbers," The Fellowship will continue to help poor Jews and support God's people through ongoing care and emergency relief thanks to friends like you.
Saving Maria
Thank you to Fellowship friends for providing this elderly Holocaust survivor with lifesaving aid.
You Are Her Only Friend
While Dolores has little but her traumatic memories, she has found a friend in The Fellowship, who provide her with food, care, and hope.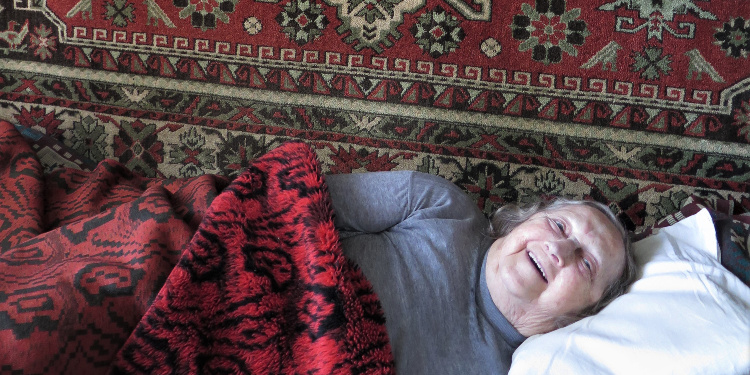 Remembering Raisa
Raisa hasn't forgotten losing her mother and sister during the Holocaust. And she knows that you haven't forgotten her.
The Least of These
96-year-old Nina lost her entire family to the Babi Yar massacre. And today, friends of The Fellowship like you are all this precious Holocaust survivor has.
Remembering God's Deliverance
Throughout her life, Yunona has stayed faithful, despite living under Nazi and Soviet persecution, and still celebrates Passover thanks to you.
Looking Out for God's Children
This Passover, Fellowship friends around the world are providing comfort and care to "the least of these."