Remembering Raisa
The Fellowship | May 2, 2022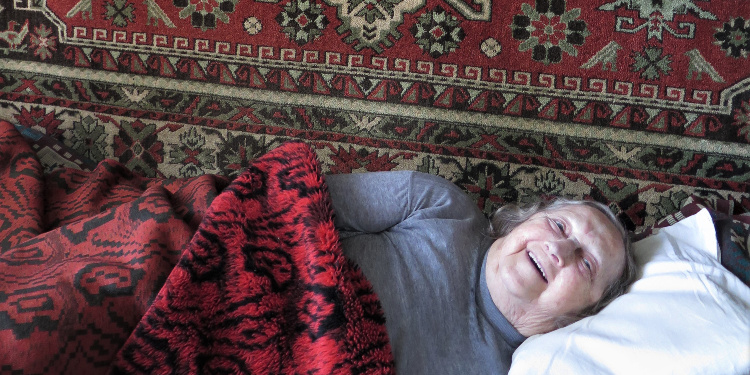 Born to a Jewish family between the World Wars, Raisa soon learned of wartime hardship and horror when the Nazis invaded Belarus. Raisa, her six-year-old sister, and her parents fled for the lives. Only Raisa and her father made it.
The Nazis shot the little girl's mother and sister. Before her very eyes.
Even after this tragic beginning to life, Raisa survived and persevered, graduating from high school. Even through the Siege of Leningrad and the postwar famine across Belarus and the rest of the Soviet Union, Raisa worked on a subsistence farm. There, she met her husband Gregory, and the two made a humble life together.
But Gregory has died and Raisa is again all alone. Nearly eight decades after the Nazis murdered her sister and mother, Raisa still remembers. And nearly eight decades after she escaped with her life, surviving the Holocaust only to be forgotten by the world, Raisa knows she's now remembered.
Faithful Fellowship friends remember Raisa, making sure she has food to eat, volunteers to help with bathing and cleaning, and the knowledge that she, as a precious child of God, is loved.
You can show a Holocaust survivor like Raisa that they have not been forgotten, but instead are remembered by Christian friends around the world.