Project Spotlight: Eshel Jerusalem Soup Kitchen
The Fellowship | September 24, 2019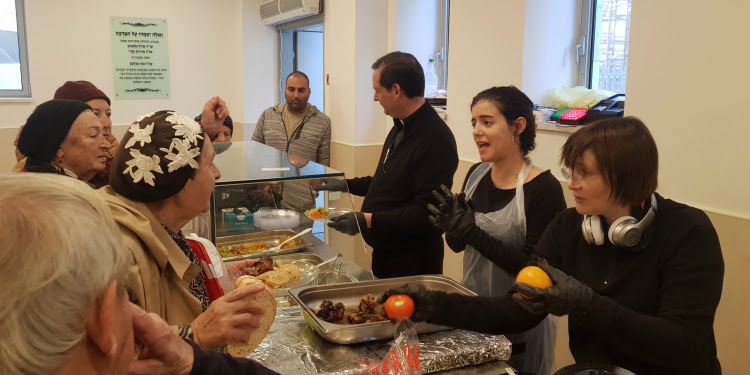 Fellowship-supported soup kitchens cater to the needs of the most impoverished citizens of Israel — Holocaust survivors, lonely elderly, large families, new immigrants, and the homeless. The Fellowship supports 32 soup kitchen locations all across the Holy Land, helping the neediest of the needy, and providing warm meals for thousands of families and elderly within a community setting. Right now, these soup kitchens are especially important as the Jewish people prepare for the High Holy Days — a time when impoverished people in need pray for support during this sacred season.
Many of the people in need can be found in Jerusalem, the Holy City, since this is the most populated city in Israel. Eshel Jerusalem Soup Kitchen supports these people. This organization has five physical locations throughout the city, making sure no one is left hungry.
For many of the guests, Eshel Jerusalem is much more than a soup kitchen. Here they come to meet friends, feel accepted, and spend time talking and playing cards. For the elderly, the soup kitchen provides a way to share their remaining years with people who they can relate to. For people in financial crisis who can barely put food on the table, this support is life-changing.
Many of the elderly who come to the Fellowship-supported soup kitchen live by themselves in small, dilapidated one-room apartments. They have no food in their refrigerators, and sadly, no visitors to talk to or share moments of life with. They are desperate to be in the company of other people. Thankfully, they can turn to Eshel Jerusalem and make friends with the supportive community there.
This lifesaving assistance is only possible because of the generosity of Fellowship friends around the world. Thank you!