Helping in the Holy Land
The Fellowship | August 24, 2021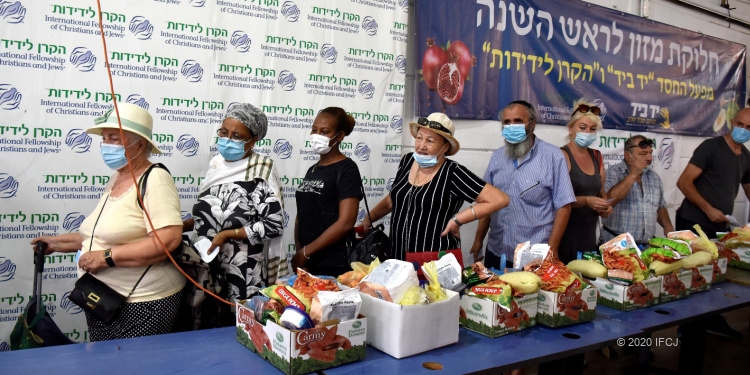 Seventy-year-old Mili has given so much, helping her biblical homeland, Israel. In the 1970s, she lost her husband when he was killed defending the Holy Land in a war with Syria. This left her to raise their family alone, working as a housekeeper.
But now Mili's health keeps her from working, as does caring for her adult son suffering from cancer. "I'm in a bad financial positions," she says, "but I don't want to receive assistance without doing something in return."
But despite her own hardships, Mili still regularly volunteers at a Fellowship soup kitchen, where "for three or four hours, I help with whatever is needed."
Yes, despite the hard life she faces, Mili still gives.
So when Mili receives a Fellowship food box during the High Holy Days—a food box from Fellowship friends like you—it means so much to her to finally receive the same love she has given to others throughout her whole life. And this gift of food—and love—will, Mili tells us, "help me make it through the holiday."
With The Fellowship, you can give a gift of hope and help to someone like Mili, a child of God who is in need this High Holy Days season.