Isaac Herzog Elected Israel's 11th President
Stand for Israel | June 2, 2021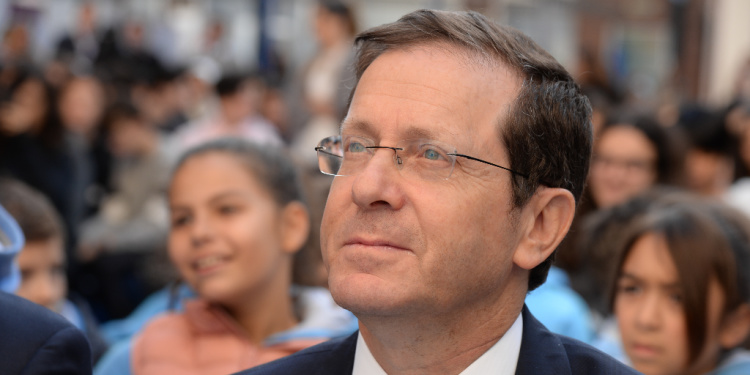 Israel has selected her new president with a vote from the Knesset (the Jewish state's parliament). And, of Israel's 11 presidents, none has received as many votes (87 of the Knesset's members voted for him) than Isaac Herzog. The Times of Israel's Raoul Wootliff reports on Herzog, whose father also served as President of Israel, and whose grandfather was the Jewish state's Chief Rabbi:
Isaac Herzog, the chairman of the Jewish Agency and former head of the Labor party, was elected Wednesday as Israel's eleventh president.

Herzog defeated Miriam Peretz, a social activist who overcame the loss of two of her sons in battle to become an Israel Prize-winning educator, with 87 votes, the most a presidential candidate has ever won, to her 26…

Herzog, who is the son of Israel's sixth president, Chaim Herzog, and the grandson of Israel's first chief rabbi, will succeed Reuven Rivlin when the latter's term ends on July 9.

In his first speech after being elected, Herzog said he intended "to build bridges" within Israeli society and with the Jewish Diaspora, to encourage entrepreneurship, "fight antisemitism and hatred of Israel," and "safeguard the foundations of our democracy."

"I accept upon myself the heavy responsibility you have placed upon me. I accept the privilege of serving the entire Israeli public," he said…
Please ask God to give President Herzog wisdom as he works to better Israel and the world.