Ukrainian Couple: Our Son's First Words Are "Tank" and "Bomb"
The Fellowship | March 27, 2015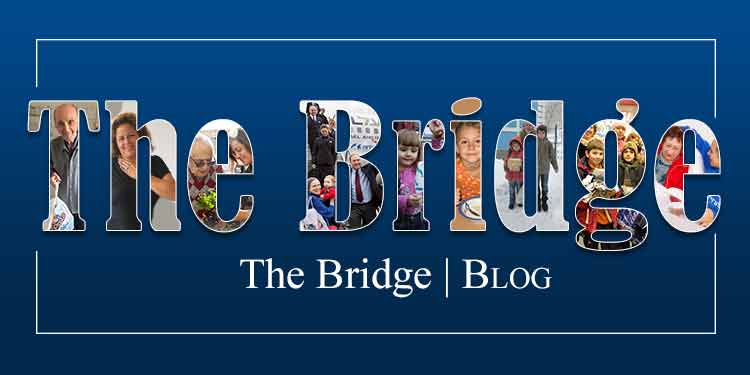 We were so grateful to see another FellowshipFreedom Flight from Ukraine land in Israel earlier this week, bringing 110 more Ukrainian Jews to safety in the Holy Land. But as the suffering continues in Ukraine, we know our work is far from done.   
Ilya says the day that the Malaysian airplane was shot down in Ukraine they knew it was time to leave. They were right. The bombing started right at that time. They moved to Kiev and now live in a one-room apartment – a couple with their two-year-old son, Fiodor, as well as Luba's mother. Ilya was a procurement manager and a photographer in Lugansk. Luba, his wife, was an administrative manager.
Ilya, whose father is Jewish and mother is Christian, says they will be making aliyahin the next few months. They want to live on a kibbutz. At least 10 of his friends from Lugansk have made the move in the past several months.
According to Ilya, local businesses often pay refugee hires only half of a normal salary. "When you look for work here they call you a terrorist because you are from a rebellious area, and if you should be paid 4,000 [hryvnias, the Ukrainian national currency] they will only pay you half and say, 'It's enough for you or we will find someone else from Lugansk who is looking for work,'" he explains. "The Kiev authorities didn't help us with work or with anything else. We invested everything we had and took loans to buy a house, and now what? It's all gone.
"I prefer moving to Israel instead of trying to survive here. Our child is just starting to talk and the only words he says are – tanks, bomb, boom, and oy. This is insane. We can't live here, this way. We have no opportunity to build our own family, raise our children. It's impossible to feel so foreign here.
"Can you show me another country that waits for us? Who invites us? No one except for Israel."
Ilya and Luba are currently receiving help from Fellowship partners on the ground in Ukraine, who are providing food, medicine, and rent assistance. And we hope they will be on an upcoming Fellowship Freedom Flight, bringing them to safety, stability, and a fresh start in the Holy Land.