The Rabbi Comrade-in-Arms
The Fellowship | August 11, 2015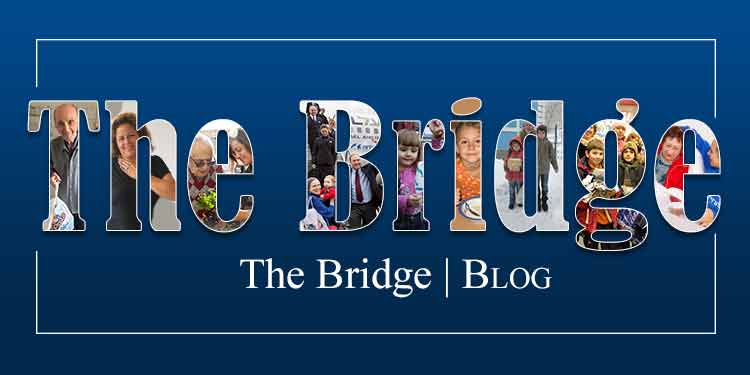 Enjoy an excerpt from Rabbi Eckstein's book, The Bridge Builder, a compelling biography of the rabbi's life and continuing legacy. 
In 2008, Hamas rocket fire from Gaza once again became intolerable, and the IDF crossed the border in force to stop it. This time, though, the civilian population was less exposed than it had been during the Lebanese incursion or previous Gaza operations. The Israeli antiaircraft system known as Iron Dome got its first operational test, and it passed spectacularly. Palestinians fired 1,128 rockets. More than a quarter were shot down; most of the others landed harmlessly. Still, being fired upon was a traumatic experience for civilians.
Eckstein spent much of the war on the front lines, helping affected communities and documenting the fighting. "At night along the Strip, the incoming rockets were like a fireworks display," recalls Lynn Doerschuk. "Missiles flying, the Iron Dome batteries firing, sirens sounding. We were filming near the town of Sderot, right near the border, and we spotted four armed Palestinians just across the field. Yechiel was in the middle of doing his stand'up [filming a video segment] when the sirens went off and we heard gunshots. Yechiel dived for the ground as the bullets went right over our heads. When the shooting stopped, he got up and began talking again as if nothing happened."
On one particularly hot day, Eckstein toured on the battlefield with Avi Dichter, the former head of the Shin Bet secret service and, at the time, a cabinet minister. The laconic spy chief and the voluble rabbi had forged a friendship over seven years of working together on security matters. In a letter, Dichter praised Eckstein's courage and self-possession under fire from "tens of rockets." Being recognized as a comrade-in-arms was a special moment for Eckstein – better than the symbolic dog tags he received or the awards he gets from groups he helps, such as the Friends of the Israel Defense Forces (FIDF).
Learn more about Rabbi Eckstein's book.
Click here to order your hardcover copy of The Bridge Builder, or click here to order a copy for Kindle.