Project Spotlight: Dental Treatments for Israel's Elderly
The Fellowship | June 9, 2015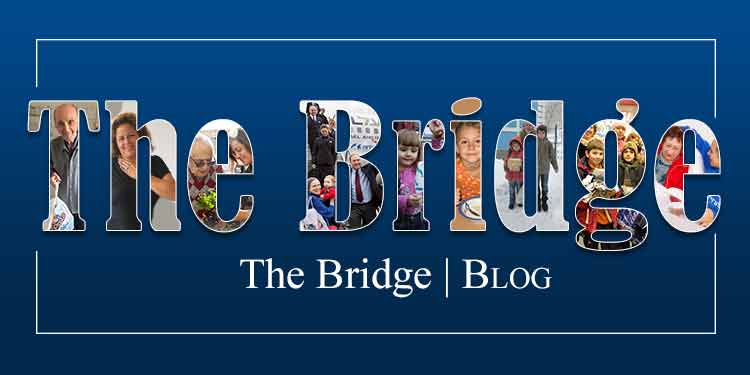 Every morning at 8:00, two Fellowship vans leave their station in central Israel to make their rounds to the elderly population in dire need of immediate dental care. Traveling from morning to the early evening hours, each Fellowship Dental Van consists of a dentist and a dental assistant, along with all the tools they will need to provide professional care to the elderly who cannot afford to pay for treatments on their own, and who are mostly homebound and unable to travel to a dental clinic.
I had the fortune of joining one of the Fellowship Dental Vans for a day as it visited patients in the city of Ashdod. The van driver, who also happened to be the dentist, was named Dr. Oleg. He explained that most of the patients he treats – and he sees about 10 patients a day – need new dentures, without which their lives are very difficult.
"Most of our patients are from the FSU [former Soviet Union] and come from an era where dentures were used for nearly all patients past the age of 50," he explained. "But after 20 or 30 years, the dentures are useless, and without new ones, they can't eat, they can't chew their food, and worst of all, out of embarrassment, they simply stop smiling."
From Famine to Fulfillment
Our first stop was the home of Fiona, an 86-year-old Ukrainian Jewish woman who no longer has the strength to leave her house, yet has a charming smile and radiates a vitality of spirit that defies her age and poor physical state.
As we entered Fiona's apartment, she was visibly nervous about my presence. "A lot of the elderly, especially from the FSU, have never encountered such generosity as The Fellowship is becoming known for. And so they are nervous that there is a catch, that maybe you are coming to collect money from them for the help they have received," Dr. Oleg explained. Thankfully, I was able to assure Fiona I was simply there to observe this ministry in action and to learn more about the people The Fellowship helps.
Born in a small Ukrainian village in 1929, Fiona lost her father at a young age. As the Nazis started making inroads into Ukraine, Fiona's mother took her and her brother and they escaped to Siberia. "I was a young girl but full of strength," Fiona recalled, "and so I was sent to work in the fields." Food was rationed and most of the time they were severely malnourished; disease was rampant and medicine was as scarce as decent food. "It was a miracle that we survived the war," Fiona explained.
When the war ended, Fiona and her family moved to Kiev, where she eventually met her husband and started building a life of her own. Recalling those years, Fiona's voice took on a sorrowful note, "Ukraine went through severe and persistent famine, while the effect of communism destroyed what semblance of Jewish life was left after WWII."
Despite the hardships, Fiona and her husband managed to make a life for themselves and their two daughters, yet they always had their eyes set on Israel, especially since they felt every unwelcome as Jews in Ukraine. "Anti-Semitism persisted. There was no escaping it in Ukraine, and so we yearned to move to Israel, to join our people in the Holy Land," Fiona explained.
In 1998, Fiona moved to Israel with her husband and two children. Now at the age of 86, Fiona is widowed and lives with her daughter and son-in-law, who have seven grandchildren of their own.
Her physical state is weak yet stable, but she has not been able to eat a proper diet. "My dentures are over 20 years old, and no longer allow me to eat pain-free," Fiona explained. And so she has had to blend her food before she eats it, which has meant no chicken or fish, which were a vital part of her normal diet.
As we were finishing up our conversation, Dr. Oleg was preparing the new dentures for her first fitting. As I maneuvered out of the doctor's way, Fiona gave me a warm glance, "There are no words to express how grateful I feel at this moment. With the dental help The Fellowship has given me, I will be able to live out the last years of my life with dignity and joy. Thank you!"
Rejoining Family Meals
Our next stop was also with an elderly woman who lives with her daughter and son-in-law. Fira's daughter welcomed us with a warm smile and invited us in. Her mother, who was also being fitted for dentures, was in the other room getting ready. "My mother is very excited," she explained. "She hasn't been able to eat properly for a long time, and as a result, she has lost a lot of weight, which is making us all nervous."
Fira was also born in Ukraine, in a large city called Vilniansk. Yet unlike Fiona, she spent WWII in Siberia. The post-war years were very difficult. Her father and brother were killed serving in the Red Army, and they had nowhere to go.
Fira and her family moved to Azerbaijan after the war, which is where Fira met her husband. Like many other Jewish girls of that time, she married at an early age, and set out to build a life with her new husband.
Fira and her husband traveled from place to place, never feeling settled anywhere. They dreamed of moving to Israel, to one of the agricultural kibbutzes Israel was famous for at the time. Their dream materialized in the early 1990s as they made their journey to the Holy Land. Yet instead of settling into a kibbutz, they moved to the city of Ashdod.
Fira's husband died 15 years ago, and Fira has lived with her daughter and son-in-law ever since. They live very simply and pool together whatever resources they have to help each other out. Unfortunately, dental care for Fira proved too great of an expense for the family to bear. Thankfully, The Fellowship is providing Fira with much-needed dental work, so she can once again join her family at meals, with no pain and no shame about her condition.
Dr. Oleg made rounds all day providing elderly Israelis them with dental care. Each door he knocked on was a testimony to the tremendous work The Fellowship is doing in Israel, providing for the essential, life-saving needs of the elderly and impoverished.
As we shook hands goodbye, Dr. Oleg again expressed gratitude for The Fellowship's generosity and compassion: "Every day, every patient blesses and praises The Fellowship. It is a blessing from God to be involved in such work, and I as well feel incredibly fortunate to be a part of The Fellowship team."