Project Spotlight: A Lifeline for Holocaust Survivors
The Fellowship | June 16, 2015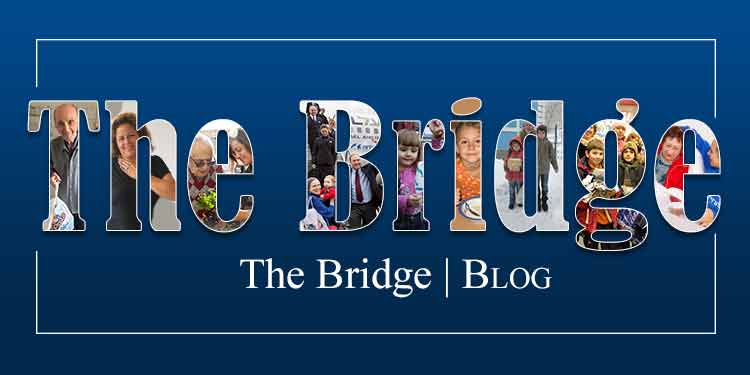 Several Fellowship staff members recently visited Malka, an elderly woman whose life has been saved by The Fellowship's new Hotline for Holocaust Survivors. Here, they share her story:
Malka is one of the thousands of needy Holocaust survivors who has been given a lifeline for survival by The Fellowship. She lives alone and survives on a monthly stipend of just $600, which must cover all of her basic necessities, including any unexpected medical expenses. To help with her financial burden, Malka has recently received a bracelet with an emergency distress button that is connected to The Fellowship's Hotline for Holocaust Survivors. At any time, she can press the button and receive a doctor's house call or an ambulance to take her to a hospital at no personal cost.
As we walk into Malka's neat but sparsely furnished apartment, the first thing she says is, "God bless you for the help you've given. I rent this apartment. Between my rental payments, water and electricity bills, municipal taxes, and medicines, I have no money to pay for doctors. I don't know what I would do without The Fellowship."
Malka is an 84-year-old Holocaust survivor from Morocco. During World War II, Morocco's government was aligned with Nazi Germany, and life-threatening rules were enforced on the local Jews.
Malka tells us of the trauma and suffering she experienced during the Holocaust. "All the Jews were forced into a ghetto," she said. "We lived in a small apartment with three other families. There were limitations on our ability to work and there was a curfew in effect from 5 p.m. until the morning. If we were to go out at night, we were taking a chance that the Arabs would catch us and kill us. We weren't able to turn on lights at night and could only light candles."
Malka continues, saying, "The years of the Holocaust were filled with fear and hunger. We were living during a time in which if you didn't work a particular day, you wouldn't have money to buy food for the next day. There were a lot of days my husband couldn't work. He was a barber and he would say, 'I didn't work today, we can't eat.'"
Thankfully, Malka and her family made aliyah (immigrated to Israel) in 1963 and made their home in Pardes Hana. But the past few years have been difficult and she is living out her final years virtually alone. "My husband passed away," Malka says as she sheds a tear, "and my children rarely visit. They live in other parts of the country and I guess they're too busy to visit their mother."
In January 2015, The Fellowship began operating its Hotline for Holocaust survivors. It became apparent that due to financial constraints, needy Holocaust survivors were afraid to call for ambulance service or to request a house call from a private physician, because the burden would be on them to pay for these services. For this reason, Malka, and thousands of Holocaust survivors like her, has been provided a bracelet with an emergency distress button.
Worn like a wristwatch, when a medical emergency arises, these Holocaust survivors can press the button, and they will be connected to The Fellowship's Hotline, which will connect and provide them with the medical services they so desperately need and deserve at no personal cost.
When asked how The Fellowship's Hotline has helped her, Malka explains, "Just last week I had to call a doctor in the middle of the night. I always suffer from a terribly loud ringing in my ears and I subsequently have trouble sleeping. This makes my high blood pressure even worse, and it makes me not want to eat or do anything. One night last week, the ringing was particularly bad and I felt terrible. I called for a doctor, who came immediately and gave me sleeping pills and pills to lower my blood pressure. I don't know what I would have done without The Fellowship's Hotline. I could never afford to call a doctor in the middle of the night."
When asked what she'd like to say to Fellowship donors who have funded The Fellowship's Hotline for Holocaust Survivors, Malka touches the emergency distress receiver and says, "This is my children, this is my family. You've given me peace of mind and the ability to order the medical services I need. May God bless you all with health and happiness."