Dispatch from a Bomb Shelter Somewhere in Israel
The Fellowship | November 12, 2019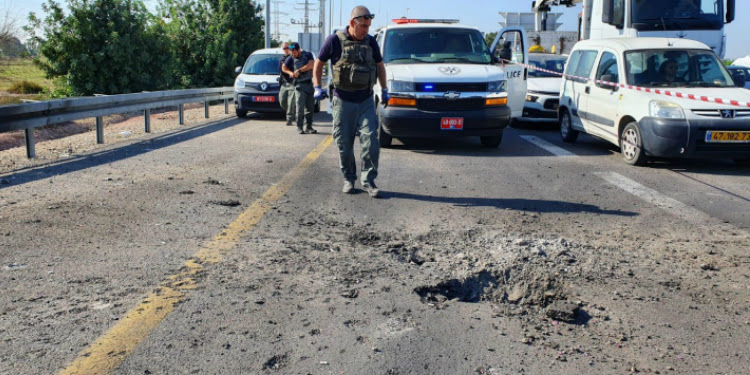 As red alert sirens sounded in Israel Tuesday morning, Israelis scrambled to their bomb shelters and safe rooms. Writing at the Times of Israel, Nurit Dekel tells us what it's like to wake up to red alerts that continue throughout the day and how it feels to live with the uncertainty of what will happen next:
7:00 a.m, I get to work. I settle down in my office, while the Red Alert beeps on from my cell phone don't stop. Simultaneously, I have almost 20 WhatsApp messages, mostly from relatives and friends. I "exchange experiences" with my family members: my husband, luckily located overseas; my sister, situated in another bombed area; my parents, who were forced into a shelter in a third bombed area; and my two daughters, both in my home fire zone. While talking to them — more Red Alerts are heard, forcing both of them into the shelters again for a few more minutes. At the same time, I try to understand from my employer's security department, in a fourth, as strategic, area, if I should be at work, whatsoever.

At the same time, I get a report from my daughters that two rockets fell in our town. The report is backed up by images of rocket parts from the two sites — one in the middle of a street, between two cars; the other in the center of a playground. Miraculously, the two rockets fell in relatively open areas, resulting in only one slightly wounded woman and almost no damage.

I am still at work. Nobody here has answers for me, and in the meantime I try to maneuver between all the calls, messages, alerts, and also listen to the news reports — maybe from there, I will get the missing information.