A Sister's Tears
The Fellowship | June 24, 2015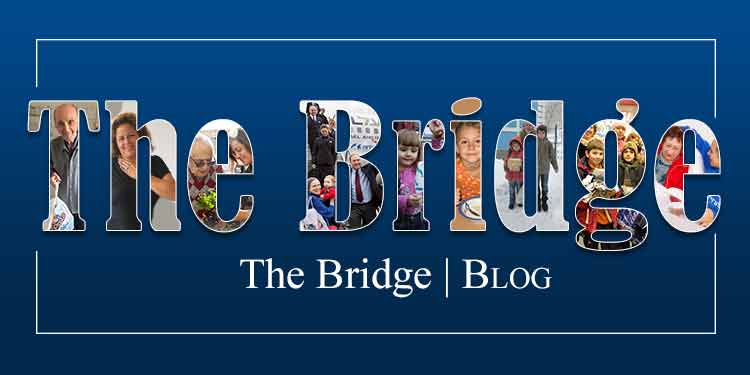 As we have brought you stories of Advocates and Allies these past months, each tale of courage has inspired us, whether it was about a hero who saved thousands of lives or of someone who saved just one precious person. This week's story, brought to us by Yad Vashem, Israel's official Holocaust memorial, tells of a nun who stood for what was right, and in the process saved a life:
On the morning of Sunday, August 16, 1942, someone knocked on the gate of the Sisters of Resurrection convent in the town of Mir (Stołpe County, Nowogródek District, today, Belarus). Opening the gate, one of the nuns who resided in the convent was astounded to see a man slip in right past her. Oswald Rufajzen (Rufeisen), later, Brother Daniel) had escaped from the police station adjacent to the convent…After Oswald was denounced and arrested, he told the amazed police chief during his interrogation that he was a Jew and that had acted to save his fellow brethren. After getting over the shock of the surprise visitor, the nun who had opened the gate realized that she recognized the man, and knew that he was a fugitive. She took Oswald to the Mother Superior, Euzebia Bartkowiak, who decided to hide him in the loft of the convent's granary. After Mass she convened the four sisters of the convent to decide what to do with the uninvited guest. Two of the sisters were against letting him stay, but the Mother Superior vehemently rebuffed their opposition and made a decision of conscience to allow him to remain…She was a rare combination of strength, warmth, tolerance, and curiosity about people. She and Oswald developed an extraordinarily warm relationship, as a result of which he was sheltered in the convent until the end of 1943…

When the searches in the area intensified and the risk of the Germans discovering him increased, he decided to leave rather than be the cause of harm to the sisters. He set out for the forest on December 2, 1943, accompanied by Euzebia. She parted from him in tears, saying, "Come back to us if you run into difficulties. Do not hesitate to return." Oswald converted to Christianity during his stay in the convent and afterward became a Carmelite monk in Haifa, known as Brother Daniel.

On June 24, 2002, Yad Vashem recognized Euzebia Bartkowiak as Righteous Among the Nations.