A Crazy Question and an Audacious Answer
The Fellowship | August 17, 2015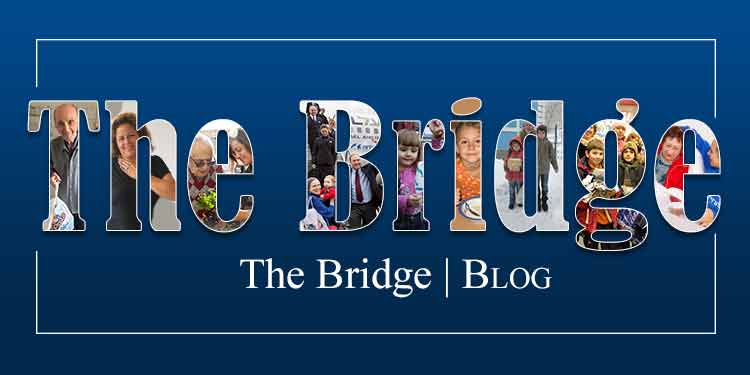 In celebration of Rabbi Eckstein's biography, The Bridge Builder, enjoy an excerpt from this compelling book about the rabbi's life and continuing legacy.
General Yitzhak Gershon, a former Israeli commander, was the American point man for FIDF. In the spring of 2013 he came to the New York Hilton to discuss money. He is the kind of soldier Yechiel dreamed of becoming—a brash sabra with a hail-‹fellow-‹well-‹met persona. Most Israeli general officers do academic training in engineering or the sciences; Gershon has a degree in public relations.
At a table in the coffee shop, Gershon quickly ran down the aid for needy soldiers his organization had received from The Fellowship in the previous year: holiday baskets of food for the soldiers and their families, allowances for civilian clothing, and direct funding for personal and family expenses. "There are three thousand soldiers who have been able to remain in the army because of your help," he told Eckstein. "I talked to the director general today and he personally asked me to tell you that."
"Wonderful," said Eckstein, beaming.
"Next year we want to expand our aid, take care of more soldiers," Gershon said. "We are hoping for one million dollars from you."
Eckstein nodded. "All right."
"But," said Gershon, as though he had just thought of it, "you can't have a program like this for just one year. It has to be continuous."
"That's true," Eckstein said.
"So I'm going to ask you to commit to a million dollars a year for five years," said Gershon. They had been speaking in Hebrew, but for this he switched to English. Sometimes it is easier to ask for money in somebody else's language. Eckstein is aware of that; he recalls with distaste his own early years at The Fellowship, begging millionaires for a few thousand dollars. He smiled at Gershon and said, "You got it. Anything else?"
Gershon rolled up his shirtsleeve. "The hair on my arm is standing up," he said.
Learn more about Rabbi Eckstein's biography.
Visit Amazon to order your hardcover copy of The Bridge Builder, or order a copy for Kindle.