Learn to Live with Joy
Yael Eckstein | September 13, 2020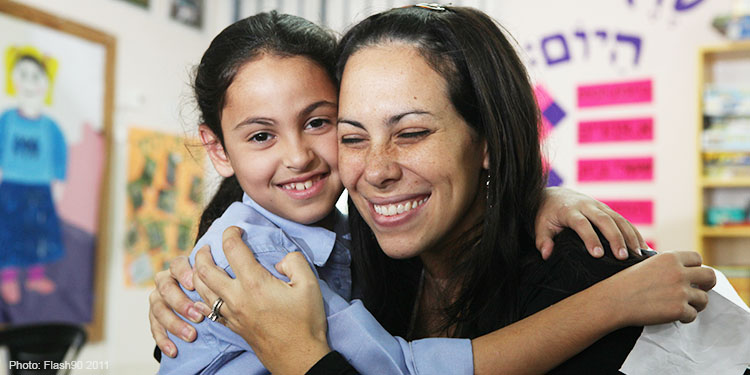 The LORD is my strength and my shield;
    my heart trusts in him, and he helps me.
My heart leaps for joy,
    and with my song I praise him. — Psalm 28:7
In honor of my father, Rabbi Yechiel Eckstein, and his lifework helping Christians understand the Jewish roots of their faith, I offer you one of his devotional teachings from the beloved Psalms.
The great irony of our generation is that never before have we, as humans, experienced so much material affluence, yet at the same time, so much sorrow and depression. Joy is a word that does not apply to so many lives. But God wants us to be filled with joy. Psalm 100 tells us to "Worship the LORD with gladness; come before him with joyful songs" (v.2). How can we learn to live with joy and have a song in our hearts?
In Psalm 28, King David wrote, "The LORD is my strength and my shield; my heart trusts in him, and he helps me. My heart leaps for joy, and with my song I praise him." We could look at this verse and see two distinct ideas. The first is that God was David's savior, and the second that David was a joyful and grateful person. However, in reading it this way, we would miss the real message. This verse actually contains one connected thought: David saw God as the source of his strength, and therefore he had learned how to live with joy and with a song in his heart.
The Jewish sages teach that if we spend one hour in sorrow with God, we will be happy and tranquil for the other 23 hours of the day. In prayer, we have the opportunity to pour out our hearts before God, as it says in Lamentations 2:19, "pour out your heart like water in the presence of the LORD. Lift up your hands to him for the lives of your children." In doing so, we cast our burdens and give our troubles to God. We trust Him to take care of us and we give Him complete control of our lives, as it says in Psalm 55:22, "Cast your cares on the LORD and he will sustain you; he will never let the righteous be shaken." Once we express our worries and give them to God, we, too, can learn to live with joy and a song in our heart.
You see, joy is our natural state. A baby is naturally content and only cries when something is hurting him, or she is hungry. As soon as the need is filled or the pain goes away, babies go back to being happy. Babies don't worry about where their next meal is going to come from or whether their parents like them enough or think they are cute. We are wired to be joyful and content — it's only when our worry-filled thoughts get in the way that we sabotage the joy that is rightfully ours.
Today and every day, cast your cares to God. Then we can get that joy back into our lives, and like King David, sing a grateful song!
Your turn:
What gives you joy? Where do you find your joy? Share your comments below and spread your joy to others!