A Christian Couple, Holocaust Heroes
Stand for Israel | April 10, 2023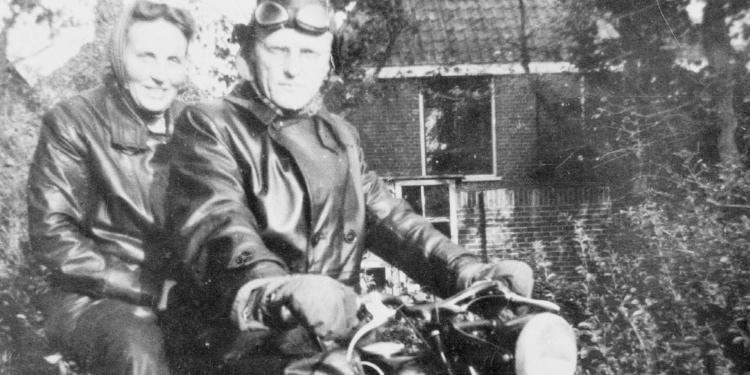 The eighth in a Christian family of eleven children, Righteous Gentile Hendrik "Henk" Post studied theology in his home country of Holland as he followed his calling to be a pastor. His calling led to danger, death, and doing good as a hero of the Holocaust and Christian friend of the Jewish people.
Resistance from the Pulpit
First pastoring a church in Vollenhove, Post and his wife Harmina (seen with him above on their motorbike) were called to the Dutch town of Rijnsburg in 1939, as World War II heated up. Pastor Post would use this position to not only do good, but to battle evil, as well.
Two of Post's brothers, Johannes and Marinus, were famed leaders of the Dutch Resistance against the invading Nazis, both of them fighting the Germans while also saving Jews. Inspired by his brothers, Pastor Post preached to his congregants of the necessity in helping the underground fight against the Nazis.
Faith in Action
But Pastor Post also acted righteously. He and Harmina sheltered at least one Jewish person in their home, and also provided a safe haven for his two brothers, who were constantly on the run. Sadly, both Johannes and Marinus would be caught before war's end and executed for their actions.
Henk and Harmina (whose two sisters married Henk's two brave brothers) also fled for their lives. Pregnant when they fled, Harmina watched as their children also hid at separate locations.
Henk, Harmina, and their family survived the war. Afterwards, they raised Johannes' and Marinus' children as their own. And in 1983, Pastor Post and his wife Harmina were posthumously honored by Yad Vashem, as Righteous Gentiles.