The Christian Student Who Outsmarted the Nazis
Stand for Israel | January 18, 2022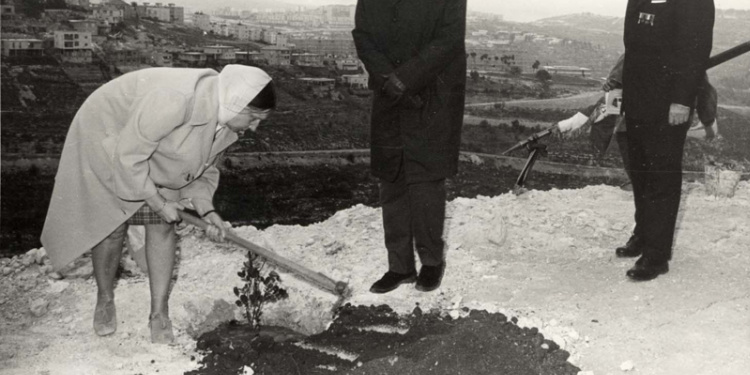 A Christian, a student, and a member of the French Resistance during World War II, a Hero of the Holocaust named Germaine Ribiere saved numerous Jews from certain death.
A Student Who Wouldn't Be Silent
When the war broke out and the Nazis occupied France, Germaine Ribiere studied at the University of Paris. There, she witnessed the arrest and discrimination of Jews, and wrote of it in her diary: "The Church, the hierarchy, remain silent. They let the truth be profaned."
Moving from Paris to Vichy, Germaine became involved with anti-Nazi publications and the Resistance movement. In 1942, as the Nazis rounded up more and more Jewish families, Germaine helped hide and shelter Jewish children. For these actions, a Jewish physician called Germaine Ribiere "our heroine in times of distress," also adding, "She was seen with an evangelic spirit, an unselfish love of her neighbor. She suffered visibly from the situation done to us, us Jews."
'Our Heroine in Times of Distress'
When the Nazis arrested 1,200 Jews around the city of Lyon, Germaine Ribiere herself rescued 160 adults and 108 children. Those saved received false papers that Germaine provided them.
The next year, as the Nazis Jews grew wilier in their watching and rounding up of French Jews, Germaine posed as a cleaning woman so that she could warn the Jews who entered a building in which the Gestapo had set a trap.
'I Ache for My Jewish Brothers and Sisters'
Some of Germaine's other acts of courage included: providing a false identity card hidden in a pen to an imprisoned Resistance leader which allowed him to escape to Switzerland, disguising herself as a nurse to aid a train of Jewish deportees, and in Limoges her warnings saved 1,100 or 1,200 Jews set to be arrested.
For her courage and selfless actions that saved countless French Jews, Yad Vashem named Germaine Ribiere Righteous Among the Nations in 1967, in the tree-planting ceremony in Jerusalem seen above. These godly actions can best be summed up by more entries from her diary: "I ache for them in my whole being, I ache for my Jewish brothers and sisters…Hatred is not the world of God, it is the refusal of God."