Yael Reflects on the 75th Anniversary of the Liberation of Auschwitz
The Fellowship | January 27, 2020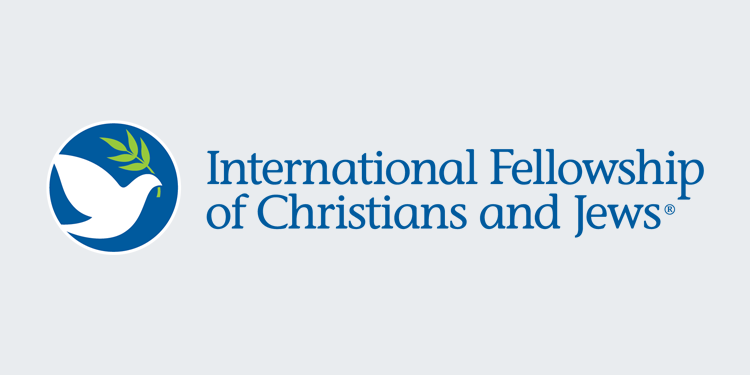 JERUSALEM — In remembrance of the 75th anniversary of the liberation of the Auschwitz concentration camp, Mrs. Yael Eckstein, President of the International Fellowship of Christians and Jews, releases the following statement:
"Today marks a pivotal moment in the history of the Jewish people. Seventy-five years ago, more than 7,000 Jewish men, women and children who had survived the horrors of the Auschwitz death camp were finally liberated; but only after the death of millions. Those who survived had endured torture and incomprehensible trauma at the hands of evil men who viewed them as less than human.
Yet — in living memory of Auschwitz — Holocaust survivors and their children face harassment and violence around the world. Anti-Semitism is alive and well. For far too long, Jews in Israel and abroad have experienced the worst of humanity and it is time for them to experience the best of humanity.
I spent much of last week in Ukraine and during my time there I witnessed both anti-Semitism and love for the Jewish people happening simultaneously. At one point I was visiting the last standing wall of the oldest synagogue in Ukraine, which was destroyed World War II, and is now decorated in graffiti featuring swastikas. And yet my tour guide was a non-Jew who felt passionately about educating the world on the atrocities that have destroyed Jewish communities there.
The purpose of my trip to Ukraine was to bring emergency winter aid on behalf of American Christians to dozens of survivors of hate and bigotry. It has never been more important for our Christian friends to stand with us as we combat hatred and oppression. Auschwitz was liberated because leaders decided to take action against injustice. The horrors of the holocaust, however, persisted for far too long because others chose to disregard the nearly daily reports recounting Nazi atrocities throughout Europe.
In 2020, The Fellowship is committed to redoubling our efforts—with the support of the Christian community and anyone around the world who will join us—to combat the wretched ideology that led to the most egregious humanitarian crisis of the 20th century. We will work relentlessly to ensure that history's catastrophic evil does not repeat itself in the 21st century.
In Jewish communities around the world, we will secure their synagogues and their border communities, and we will facilitate their immigration to Israel should they choose to make their home in the world's only Jewish state. We will also continue to diligently serve the poor.
Nearly every week, I hear of a Holocaust survivor somewhere who needs basic food and necessities. These are men and women of great strength, but they are often passed over, forgotten by the rest of the world. We at The Fellowship work to ensure that those who survived the last century can live in this century with honor and dignity. It is our privilege, with the help of our dear supporters, to care for them."