Nearly 300 New Immigrants Arrive Today From Ukraine
The Fellowship | July 24, 2018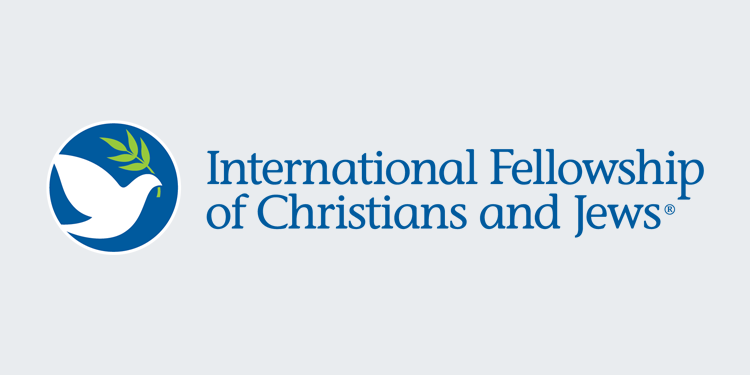 July 24, 2018 – Nearly 300 new immigrants from Ukraine arrived today (Tuesday) at Ben Gurion Airport on three special flights organized by the International Fellowship of Christians and Jews (IFCJ). Greeting the newcomers were Minister of Immigration and Absorption, Sofa Landver, the IFCJ's Director General, Jeff Kaye, and a group of singing and dancing volunteers.
For the first time, in order to ease and reduce the bureaucratic procedures of registering immigrants and issuing them Israeli IDs, a number of representatives of the Interior Ministry were sent to Ukraine at the beginning of the week. This step was taken by the Ministry of the Interior only rarely, and reflects the deep cooperation between the Ministry and the IFCJ. It is relieves the olim of a significant portion of the bureaucratic process that most immigrants have to undergo after their arrival in Israel, enabling them to focus on other important efforts, such as registering for schools, finding employment and other things.
The 293 immigrants (olim) came to the Jewish state to escape economic hardship and the ongoing violence of the Ukraine civil war. The latest immigrants follow 340 others on 17 flights from eight countries who arrived with the IFCJ earlier this month.
Among the olim were Konstantin Kovton, 33, an attorney, who is immigrating with his wife and son from the city of Donetsk, which has been torn apart by civil war. "To this day, chaos reigns in the region of our home. We were forced to leave our house, which we were unable to sell, behind us. Life is no longer safe in the area from which we are arriving. In addition, I am an attorney, a valueless profession in a war-torn region; the local Ukrainian residents are unable to afford my services now, leaving me without any livelihood at all," he said.
"Welcome to the State of Israel. Every event of a plane full of new immigrants landing at Ben Gurion Airport is a day of joy for me and for our country," Minister Landver said. "The Ministry of Immigration and Absorption, together with its partners, continues to encourage aliyah and to bring immigrants from the former Soviet Union, and you, new citizens, are helping to develop every area of life in this country, that today has become your home, and to contribute to all aspects of Israeli society. I wish you a quick and successful absorption."
The IFCJ's Founder and President, Rabbi Yechiel Eckstein, said the summer brings an "exciting period of peak immigration to Israel, and today's immigrants carry with them new, fresh hopes for our Jewish homeland. Every child, man and woman who arrives here brings limitless new horizons for the Jewish homeland!"
Supported by hundreds of thousands of evangelical Christians worldwide, the IFCJ is playing an increasingly critical role in bringing new immigrants to Israel. For over 20 years, the IFCJ spent more than $200 million to bring 750,000 immigrants to Israel, first with the Jewish Agency, then with the organization it helped create, Nefesh B'Nefesh. In 2014, the IFCJ began bringing immigrants independently, and has brought more than 13,000 immigrants to Israel from 26 countries where Jews are facing rising anti-Semitism, are threatened by terrorism or are suffering economic hardship.
The IFCJ also helps ease the challenges of starting a new life in the Jewish state, by cutting back on bureaucracy, and boosting the standard government assistance with and extra aid for rentals, household items such as appliances and furniture, as well as employment assistance, for the first six months of the immigrants' arrival.
The IFCJ's support begins well before the newcomers arrive. The IFCJ provides seminars to teach would-be immigrants about Israeli life and organizes job fairs in the immigrants' native countries.
This week's arrivals are expected to be absorbed in 33 cities across the country, most – 38 – settling in Haifa, 28 in Nahariya, 23 in Upper Nazareth and 22 in Rishon Lezion. Of the arrivals, 74 are children under the age of 18 and 47 are under the age of 10. The youngest arrival is seven months old, and the oldest is 80.
The IFCJ raises more than $140 million annually to help 1.4 million Jews in Israel and around the world and since its founding in 1983 has raised $1.5 billion for this work.
---
The International Fellowship of Christians and Jews (The Fellowship) was founded in 1983 to promote better understanding and cooperation between Christians and Jews and build broad support for Israel. Today it is one of the leading forces helping Israel and Jews in need worldwide — and is the largest channel of Christian support for Israel. Founded by Rabbi Yechiel Eckstein, The Fellowship now raises more than $120 million per year, mostly from Christians, to assist Israel and the Jewish people. Since its founding, The Fellowship has raised more than $1.8 billion for this work. The organization has offices in Jerusalem, Chicago, Toronto and Seoul. For more information, visit www.ifcj.org.
Yael Eckstein is the President and CEO of the International Fellowship of Christians and Jews. In this role, Eckstein oversees all ministry programs and serves as the organization's international spokesperson. She can be heard on The Fellowship's daily radio program airing on 1,500 stations worldwide. Before her present duties, Yael served as global executive vice president, senior vice president, and director of program development and ministry outreach. Based in Jerusalem, Yael is a published writer, leading international advocate for persecuted religious minorities, and a respected social services professional. As President and CEO of The Fellowship, she also holds the rare distinction of being a woman leading one of America's largest religious not-for-profit organizations.