US Christians & Jews Urge UN to Save Iraqi Christians Fleeing Isis
The Fellowship | July 19, 2018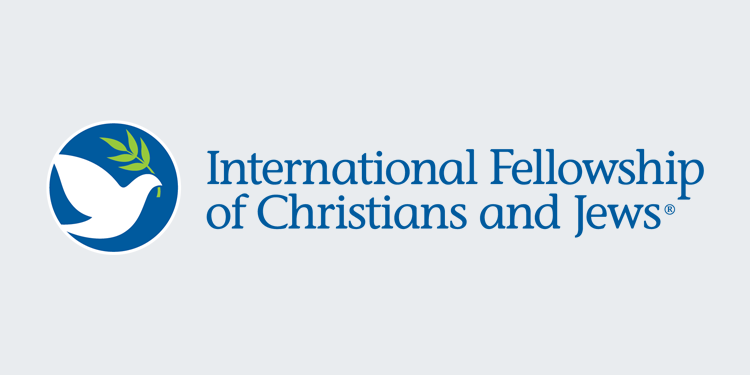 JERUSALEM, July 19, 2018 — Supported by millions of Christians worldwide, the International Fellowship of Christians and Jews ("The Fellowship") is calling on the United Nations to grant Iraqi persecuted Christians who fled ISIS refugee status, which would provide critical humanitarian assistance to the beleaguered community and ease their immigration to other countries.
The Fellowship's Founder, Rabbi Yechiel Eckstein, recently delivered aid to help thousands of the estimated 10,000 Iraqi persecuted Christians who have escaped ISIS and made their way to Jordan. On this trip he also announced that The Fellowship is spearheading a public campaign appealing to the UNHCR, the global body's refugee agency based in Geneva, to help save the Iraqi Christians.
"So many Iraqi Christians have experienced unspeakable pain and trauma at the hands of this barbaric terrorist force," said Rabbi Eckstein. "While many Iraqi Christians are fortunate to have escaped Iraq alive, they remain adrift in Jordan, unable to build a better future. We urge the UN to act swiftly by declaring these survivors of ISIS as refugees, in order to extend them critical international aid."
More than 20,000 people have answered the Fellowship call via The Fellowship's website and social media by signing a petition to the U.N. The Fellowship, meanwhile, has also launched a wider public campaign to raise awareness of persecuted Arab Christians and other minorities throughout the Middle East who have been targets of discrimination and terrorism.
In June, Rabbi Eckstein visited Iraqi Christian refugees in Amman to provide critical aid including food vouchers, medicine, money for housing and funds to establish a medical clinic in a local church. These refugees remain in legal limbo in Jordan, unable to secure work permits, and are now relying solely on The Fellowship for help. The Fellowship has already raised more than $300,000 for this effort and is seeking to raise an additional $500,000 to aid these refugees, as well as vulnerable Arab Christians who constitute between 2-3 percent of all Arab populations.
Rabbi Eckstein said he was "humbled" by his meetings with the Iraqi Christian refugees. "Many Iraqis have seen friends and family members murdered or tortured simply because they are Christians. They have been hungry and homeless. They fled to Jordan because it was, quite literally, a matter of life and death. They have been living on faith alone," he said.
The Fellowship's "Rescue the Persecuted" campaign parallels other efforts by the Jerusalem-based charity to help Arab Christians and other vulnerable Middle East minorities. Last summer The Fellowship aided Coptic Christians in Egypt after a series of terrorist attacks, in part by providing respite summer camps for children. The Fellowship regularly assists Israeli-Arab Christians with economic aid such as clothing and food and is aiding 100 Druze refugee families also living in Jordan.
The Iraqi Christians and persecuted Christians in other Arab nations feel "abandoned" by the world at large, Rabbi Eckstein added. He hopes Christians and Jews, united, can raise awareness of Arab Christian suffering and come to their defense.
"The Iraqi Christians I met were amazed that here was an Orthodox rabbi from Israel helping Christians in a Muslim country," Rabbi Eckstein said. "But the International Fellowship of Christians and Jews can show the world the truth of the biblical verse, 'how good and pleasant it is when God's people live together in unity.' We can give hope to Christians whose lives have been devastated."
---
The International Fellowship of Christians and Jews (The Fellowship) was founded in 1983 to promote better understanding and cooperation between Christians and Jews and build broad support for Israel. Today it is one of the leading forces helping Israel and Jews in need worldwide — and is the largest channel of Christian support for Israel. Founded by Rabbi Yechiel Eckstein, The Fellowship now raises more than $120 million per year, mostly from Christians, to assist Israel and the Jewish people. Since its founding, The Fellowship has raised more than $1.8 billion for this work. The organization has offices in Jerusalem, Chicago, Toronto and Seoul. For more information, visit www.ifcj.org.
Yael Eckstein is the President and CEO of the International Fellowship of Christians and Jews. In this role, Eckstein oversees all ministry programs and serves as the organization's international spokesperson. She can be heard on The Fellowship's daily radio program airing on 1,500 stations worldwide. Before her present duties, Yael served as global executive vice president, senior vice president, and director of program development and ministry outreach. Based in Jerusalem, Yael is a published writer, leading international advocate for persecuted religious minorities, and a respected social services professional. As President and CEO of The Fellowship, she also holds the rare distinction of being a woman leading one of America's largest religious not-for-profit organizations.