The International Fellowship of Christians and Jews Doubles High Holy Days Aid to $4 Million
The Fellowship | September 21, 2020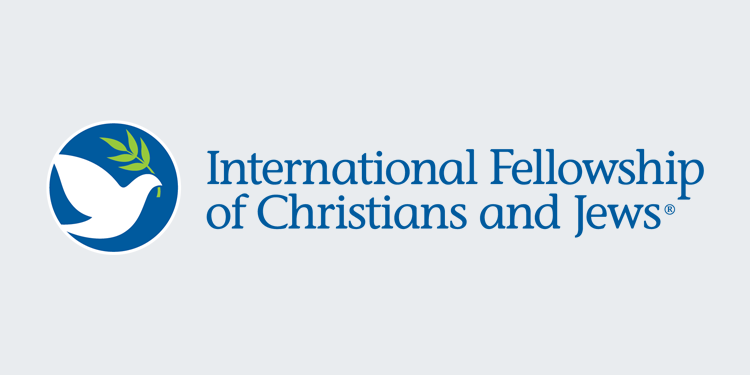 JERUSALEM — With more and more Israeli families in need of financial support during the coronavirus crisis, the International Fellowship of Christians and Jews (The Fellowship) doubled its annual efforts to help vulnerable citizens during the High Holy Days.
"The coronavirus pandemic has created an economic crisis the likes of which we have never seen," said Yael Eckstein, President and CEO of The Fellowship. "We are fully mobilizing to help families, the elderly, and children with food and basic necessities so that they can get through this difficult period in peace and celebrate the holidays with dignity."
To fill the rising need, The Fellowship allocated over $4.5 million to provide food, comfort, and hope to more than 150,000 Jews in Israel and the former Soviet Union.
The aid includes 43,500 food boxes, cards, and meals for elderly and families throughout Israel; hot meals for 2,600 elderly people in the former Soviet Union lasting an entire month; and 5,700 food cards for families of IDF soldiers and discharged IDF lone soldiers.
The Fellowship is also distributing 10,000 jars of honey to elderly throughout Israel as they celebrate the Jewish New Year alone under the second coronavirus lockdown of the year.
Yael Eckstein credited both The Fellowship's supporters in the U.S. and the Israeli public for remarkable generosity and compassion in helping those who are suffering most during the crisis. "Our hundreds of thousands of donors in the U.S. continue to increase their donations, even though they are facing great financial challenges due to the pandemic as well. And we are happy to see the Israeli public join with us by giving generous donations for those who have lost their livelihoods. This type of solidarity will help Israel to manage and withstand any crisis."
---
The International Fellowship of Christians and Jews (The Fellowship) was founded in 1983 to promote better understanding and cooperation between Christians and Jews and build broad support for Israel. Today it is one of the leading forces helping Israel and Jews in need worldwide — and is the largest channel of Christian support for Israel. Founded by Rabbi Yechiel Eckstein, The Fellowship now raises more than $120 million per year, mostly from Christians, to assist Israel and the Jewish people. Since its founding, The Fellowship has raised more than $1.8 billion for this work. The organization has offices in Jerusalem, Chicago, Toronto and Seoul. For more information, visit www.ifcj.org.
Yael Eckstein is the President and CEO of the International Fellowship of Christians and Jews. In this role, Eckstein oversees all ministry programs and serves as the organization's international spokesperson. She can be heard on The Fellowship's daily radio program airing on 1,500 stations worldwide. Before her present duties, Yael served as global executive vice president, senior vice president, and director of program development and ministry outreach. Based in Jerusalem, Yael is a published writer, leading international advocate for persecuted religious minorities, and a respected social services professional. As President and CEO of The Fellowship, she also holds the rare distinction of being a woman leading one of America's largest religious not-for-profit organizations.