The Fellowship's Yael Eckstein joins Prime Minister Netanyahu, Israeli dignitaries to welcome more than 300 Ethiopian Jews to their new home in Israel
The Fellowship | December 7, 2020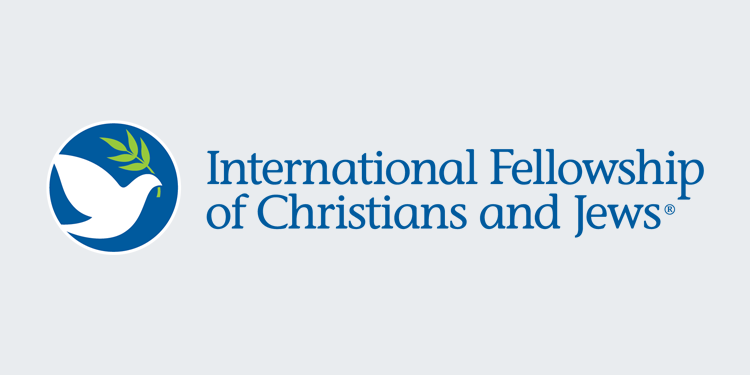 On December 3, 316 new olim (immigrants) from Ethiopia landed in Israel, and another 100 are on their way, as part of Operation "Tzur Israel." The immigrants are returned together with the Minister of Immigration and Absorption, who traveled to Ethiopia to oversee preparations for immigration. The initiative has been conducted in cooperation with the Ministry of Immigrant Absorption, and the Chairman of the Jewish Agency, Isaac Herzog.
Prime Minister Benjamin Netanyahu who was present at the event said, "Our dear brothers and sisters, Ethiopian immigrants, we are so excited to welcome you here. Welcome to the Land of Israel. Welcome to the State of Israel. You have waited a long time for the dream to come true, and today it is coming true."
Minister of Immigration Absorption Pnina Tamano-Shata added, "They have been waiting to make aliyah (immigrate to Israel) and have dreamed of Jerusalem and Israel for years. I believe that we as a society can help to end this painful issue and humanitarian crisis that has continued for far too long."
Isaac Herzog of the Jewish Agency said for these 2,000 immigrants, coming to Israel is the fulfillment of a dream: "Entire families have longed and prayed for this moment for many years as they sat in the transit camps in Ethiopia."
Yael Eckstein, President and CEO of the International Fellowship of Christians and Jews (The Fellowship), which has been a partner for 30 years with the Jewish Agency and the Ministry of Absorption in bringing thousands of immigrants from Ethiopia, participated in the reception as well.
"What an honor to stand next to the Prime Minister of Israel and greet hundreds of Jews from the once lost tribe of Dan in Ethiopia to their new home," she said. "I love the fact that we have Israel. The fact that there is a Jewish government. The fact that the lost tribe has been found. And the fact that millions of Christians are part of the ingathering of the Jewish people through The Fellowship."
The Fellowship raises millions of dollars annually to support aliyah, and since its founding in 1983 has helped more than 750,000 Jews from around the world come home to Israel. The organization is sponsoring a flight from Ethiopia in support of Operation "Tzur Israel" later in this month.
---
The International Fellowship of Christians and Jews (The Fellowship) was founded in 1983 to promote better understanding and cooperation between Christians and Jews and build broad support for Israel. Today it is one of the leading forces helping Israel and Jews in need worldwide — and is the largest channel of Christian support for Israel. Founded by Rabbi Yechiel Eckstein, The Fellowship now raises more than $120 million per year, mostly from Christians, to assist Israel and the Jewish people. Since its founding, The Fellowship has raised more than $1.8 billion for this work. The organization has offices in Jerusalem, Chicago, Toronto and Seoul. For more information, visit www.ifcj.org.
Yael Eckstein is the President and CEO of the International Fellowship of Christians and Jews. In this role, Eckstein oversees all ministry programs and serves as the organization's international spokesperson. She can be heard on The Fellowship's daily radio program airing on 1,500 stations worldwide. Before her present duties, Yael served as global executive vice president, senior vice president, and director of program development and ministry outreach. Based in Jerusalem, Yael is a published writer, leading international advocate for persecuted religious minorities, and a respected social services professional. As President and CEO of The Fellowship, she also holds the rare distinction of being a woman leading one of America's largest religious not-for-profit organizations.