Rabbi Yechiel Eckstein Mourns Billy Graham, a 'giant' of Christianity
The Fellowship | February 21, 2018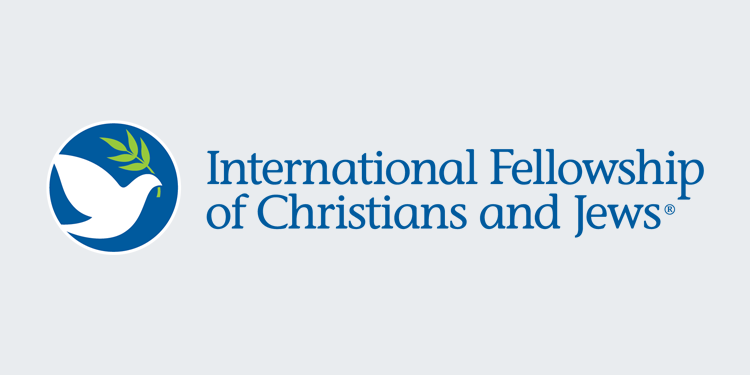 JERUSALEM, Feb. 21 — Rabbi Yechiel Eckstein, the founder and president of The International Fellowship of Christians and Jews ("The Fellowship"), today issued the following statement on the passing of the Rev. Dr. Billy Graham:
"Alongside our millions of Christian supporters and on behalf of the Jewish people, we mourn the passing of Rev. Dr. Billy Graham, a towering figure in Christianity and a historic ally and defender of Israel and of the Jewish people. Billy Graham was a giant. He set the ground for our mission of Christian-Jewish and interfaith bridge building and was a voice for truth and morality. He was a man of unbending Christian faith, but also of tolerance and understanding and cooperation, even with those who didn't share his convictions. He was a man who transcended all divisions. He led the path for Christian Zionists, and was a Christian role model and partner in building interfaith bridges, compassion and love. May his memory be a blessing and may we emulate his legacy of maintaining our convictions and yet being open and respectful and loving, even to others who don't share our beliefs."
---
The International Fellowship of Christians and Jews (The Fellowship) was founded in 1983 to promote better understanding and cooperation between Christians and Jews and build broad support for Israel. Today it is one of the leading forces helping Israel and Jews in need worldwide — and is the largest channel of Christian support for Israel. Founded by Rabbi Yechiel Eckstein, The Fellowship now raises more than $120 million per year, mostly from Christians, to assist Israel and the Jewish people. Since its founding, The Fellowship has raised more than $1.8 billion for this work. The organization has offices in Jerusalem, Chicago, Toronto and Seoul. For more information, visit www.ifcj.org.
Yael Eckstein is the President and CEO of the International Fellowship of Christians and Jews. In this role, Eckstein oversees all ministry programs and serves as the organization's international spokesperson. She can be heard on The Fellowship's daily radio program airing on 1,500 stations worldwide. Before her present duties, Yael served as global executive vice president, senior vice president, and director of program development and ministry outreach. Based in Jerusalem, Yael is a published writer, leading international advocate for persecuted religious minorities, and a respected social services professional. As President and CEO of The Fellowship, she also holds the rare distinction of being a woman leading one of America's largest religious not-for-profit organizations.