Rabbi Yechiel Eckstein Congratulates Governor Sam Brownback
The Fellowship | January 31, 2018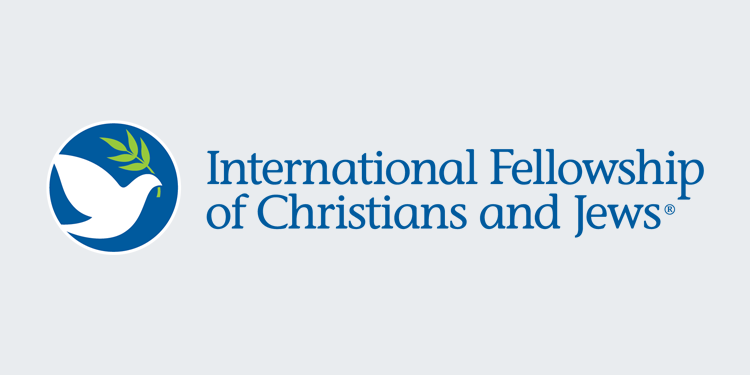 JERUSALEM — Rabbi Yechiel Eckstein, founder and president of the International Fellowship of Christians and Jews ("The Fellowship"), releases the following statement on the confirmation of Governor Sam Brownback of Kansas as Ambassador-at-Large for International Religious Freedom:
"In 1999, I was present at the State Department for the swearing in of the first ambassador-at-large for international religious freedom. An organization I had founded, the Center for Jewish and Christian Values, had worked hard for the establishment of the position. At the time, the co-chairmen of the Center were Senator Joe Lieberman and Senator Sam Brownback. So it is with no small sense of pride that I congratulate the Senate for confirming him, and the president for nominating him.
"Not only is Sam a man of deep faith and unquestionable integrity, he is also a bridge builder who can bring people together for the greater good. He's the right man for this position, and his confirmation comes at a critical time: persecution of Christians worldwide is at an all-time high, the death's head of anti-Semitism is rising again in Europe, and religious minorities are under attack from one end of the globe to the other.
"Sam, you have my congratulations, my best wishes, and together with people of good faith everywhere, our prayers for your success."
---
The International Fellowship of Christians and Jews (The Fellowship) was founded in 1983 to promote better understanding and cooperation between Christians and Jews and build broad support for Israel. Today it is one of the leading forces helping Israel and Jews in need worldwide — and is the largest channel of Christian support for Israel. Founded by Rabbi Yechiel Eckstein, The Fellowship now raises more than $120 million per year, mostly from Christians, to assist Israel and the Jewish people. Since its founding, The Fellowship has raised more than $1.8 billion for this work. The organization has offices in Jerusalem, Chicago, Toronto and Seoul. For more information, visit www.ifcj.org.
Yael Eckstein is the President and CEO of the International Fellowship of Christians and Jews. In this role, Eckstein oversees all ministry programs and serves as the organization's international spokesperson. She can be heard on The Fellowship's daily radio program airing on 1,500 stations worldwide. Before her present duties, Yael served as global executive vice president, senior vice president, and director of program development and ministry outreach. Based in Jerusalem, Yael is a published writer, leading international advocate for persecuted religious minorities, and a respected social services professional. As President and CEO of The Fellowship, she also holds the rare distinction of being a woman leading one of America's largest religious not-for-profit organizations.