Eckstein Credits Christians for Helping Bring US Embassy to Jerusalem
The Fellowship | May 14, 2018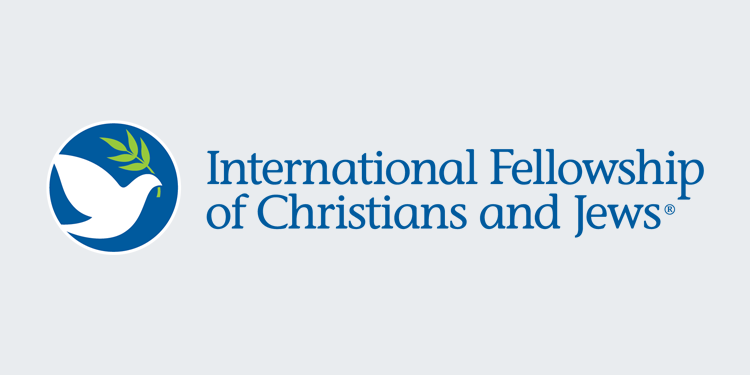 JERUSALEM, May 14, 2018 – The Jerusalem-based International Fellowship of Christians and Jews (The Fellowship) credited the help from Christians for playing a "critical" part in ensuring U.S. recognition of the Holy City as Israel's capital and in moving the U.S. embassy there today.
"U.S. recognition of Jerusalem as Israel's eternal capital and the decision to move the U.S. embassy to the Holy City on the Jewish state's 70th anniversary could not have happened without critical help from Christians in the US," said The Fellowship's founder and president, Rabbi Yechiel Eckstein.
Eckstein and The Fellowship's global executive vice president, Yael Eckstein, attended the official opening of the U.S. embassy in Jerusalem today, along with Israeli Prime Minister Benjamin Netanyahu, and dozens of U.S. and Israeli dignitaries, including U.S. Deputy Secretary of State John Sullivan, Treasury Secretary Steven Mnuchin, U.S. Ambassador to Israel David Friedman, advisor to President Trump Jared Kushner and his wife, Ivanka Trump.
The new U.S. embassy relocated from Tel Aviv, where it was housed since Israel's creation in 1948, to the U.S. consulate offices in the Arnona neighborhood, until a permanent site is determined.
The U.S. embassy stands as a proud symbol of unprecedented, historic bonds between the U.S. and Israel, and points the way for growing global ties to the Jewish state, he said.
"The new U.S. embassy heralds what can be a turning point in global support for Israel," he said. "As I stand in the shadow of the new official U.S. presence in Israel, I call on nations around the world to follow America's lead, recognize the longtime reality of Jerusalem as Israel's capital, and underscore that fact by moving their own embassies to Jerusalem."
Rabbi Eckstein added that such moves are especially important "as global anti-Semitic violence grows and radical Islamic extremism threatens the bridges of peace and cooperation The Fellowship has spent decades building."
The Fellowship recently held its first annual fundraiser in Trump's winter White House, Mar-a-Lago, in West Palm Beach, Fla., raising nearly $1.7 million, in part to help educate the next generation of Christians about Israel. The president provided a videotaped message of support at the event, which over 500 Christians and Jews attended.
For further details, contact: Ryan Greiss, Puder PR, New York: (212) 558-9400; [email protected]
---
The International Fellowship of Christians and Jews (The Fellowship) was founded in 1983 to promote better understanding and cooperation between Christians and Jews and build broad support for Israel. Today it is one of the leading forces helping Israel and Jews in need worldwide — and is the largest channel of Christian support for Israel. Founded by Rabbi Yechiel Eckstein, The Fellowship now raises more than $120 million per year, mostly from Christians, to assist Israel and the Jewish people. Since its founding, The Fellowship has raised more than $1.8 billion for this work. The organization has offices in Jerusalem, Chicago, Toronto and Seoul. For more information, visit www.ifcj.org.
Yael Eckstein is the President and CEO of the International Fellowship of Christians and Jews. In this role, Eckstein oversees all ministry programs and serves as the organization's international spokesperson. She can be heard on The Fellowship's daily radio program airing on 1,500 stations worldwide. Before her present duties, Yael served as global executive vice president, senior vice president, and director of program development and ministry outreach. Based in Jerusalem, Yael is a published writer, leading international advocate for persecuted religious minorities, and a respected social services professional. As President and CEO of The Fellowship, she also holds the rare distinction of being a woman leading one of America's largest religious not-for-profit organizations.