Jewish Refugees Fleeing Ukraine Conflict Immigrate to Israel
The Fellowship | October 5, 2018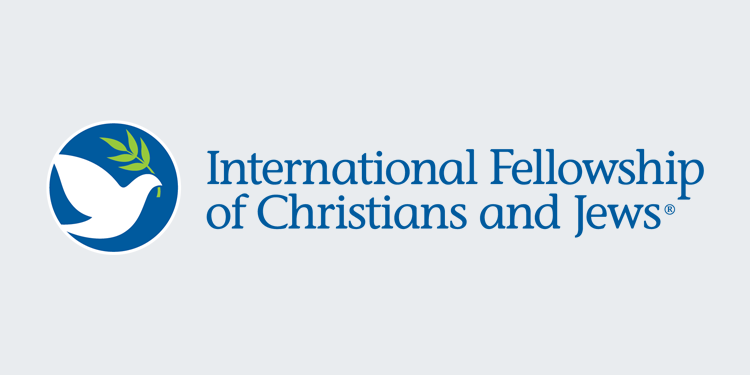 TEL AVIV, Israel, Oct. 5 – More than 300 Jews fleeing civil war in the Donbass region of Eastern Ukraine arrived in Israel this week as new immigrants, along with 31 Jews from Argentina, France and Turkey, thanks to the International Fellowship of Christians and Jews ("The Fellowship") to help Ukrainian refugees and Jews around the world.
Many of the 308 Jews, from seven months old to age 89, said they were making Aliyah due to the continued violence in Donbass and increasing anti-Semitism. They arrived on Thursday on several flights with The Fellowship.
Alexander A., 37, of Kiev, said he owned a coffee shop in the city center but was "illegally removed from it." The police support the attackers on the grounds that "Jews do not belong in Ukraine," he said. "I realized that I did not have a future there and I decided to immigrate to Israel." Others said the country's worsening economy forced them to leave. Anton and Olena M., also from Kiev, said they were forced to borrow money for food after not being paid salaries for months.
"Having just finished the High Holy Days, now is a wonderful time for new beginnings, and we are thrilled to help these new citizens of Israel start new lives in their Jewish homeland. We wish them much luck and success in Eretz Yisrael," said Rabbi Yechiel Eckstein, The Fellowship's founder and president.
Supported by hundreds of thousands of evangelical Christians worldwide, The Fellowship has been helping to bring more than 750,000 Jews to Israel for more than two decades, investing more than $200 million in the effort. The Fellowship initially partnered with the Jewish Agency and later helped establish Nefesh B'Nefesh.
Today The Fellowship is playing an increasingly central role in immigration to Israel. In late 2014, The Fellowship launched its own immigration operations and has brought more than 15,338 new immigrants to Israel from 29 countries where Jewish refugees fleeing were facing economic challenges, rising anti-Semitism or terrorism.
Those countries include Argentina, Azerbaijan, Belarus, Belgium, Bolivia, Brazil, Chile, Colombia, the Czech Republic, Estonia, France, Georgia, Guatemala, Latvia, Lithuania, Melilla, Mexico, Moldova, Panama, Paraguay, Peru, Russia, Spain, Turkey, Ukraine, Uruguay, Uzbekistan, Venezuela, and one Arab country, which cannot be named for security reasons.
Some of the latest Ukrainian immigrants were joining relatives who already moved to Israel with The Fellowship. With The Fellowship's help, they will settle in 38 cities across Israel, from Nahariya in the north to Ashdod in the south.
Most of the new immigrants are professionals, including economists, engineers, lawyers and teachers. The Fellowship provides the immigrants $500 per adult and $300 per child in assistance.
The Fellowship helps Ukrainian refugees and also helps integrate the new immigrants by cutting down on government bureaucracy, and boosting standard government assistance with assistance with rentals, household items such as appliances and furniture, and employment support. The Fellowship's help starts even before immigrants depart their native countries, by providing seminars about Israeli life and holding job fairs.
---
The International Fellowship of Christians and Jews (The Fellowship) was founded in 1983 to promote better understanding and cooperation between Christians and Jews and build broad support for Israel. Today it is one of the leading forces helping Israel and Jews in need worldwide — and is the largest channel of Christian support for Israel. Founded by Rabbi Yechiel Eckstein, The Fellowship now raises more than $120 million per year, mostly from Christians, to assist Israel and the Jewish people. Since its founding, The Fellowship has raised more than $1.8 billion for this work. The organization has offices in Jerusalem, Chicago, Toronto and Seoul. For more information, visit www.ifcj.org.
Yael Eckstein is the President and CEO of the International Fellowship of Christians and Jews. In this role, Eckstein oversees all ministry programs and serves as the organization's international spokesperson. She can be heard on The Fellowship's daily radio program airing on 1,500 stations worldwide. Before her present duties, Yael served as global executive vice president, senior vice president, and director of program development and ministry outreach. Based in Jerusalem, Yael is a published writer, leading international advocate for persecuted religious minorities, and a respected social services professional. As President and CEO of The Fellowship, she also holds the rare distinction of being a woman leading one of America's largest religious not-for-profit organizations.