Israel's Latet and IFCJ join forces with the IDF to battle COVID-19
The Fellowship | April 21, 2020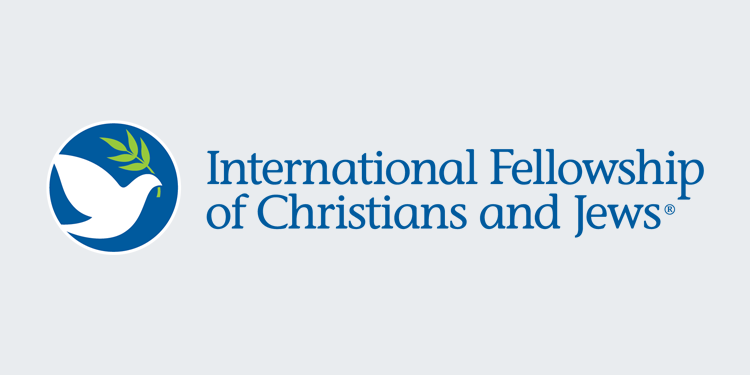 JERUSALEM — In a unique display of collaboration between the IDF, the International Fellowship of Christians and Jews (The Fellowship), Latet, and other charitable organizations, tens of thousands of senior citizens in Israel will be receiving basic food and hygienic products, all of which will help them stay at home and avoid the risk of being infected by the coronavirus. The Fellowship and Latet are spearheading this joint initiative and some of the largest foundations in Israel, such as Rashi, Ted Arison, Azrieli, and Adelis, as well as leading companies in the business sector (Bank Hapoalim, Bank Leumi, The Strauss Group, Osem, Tnuva, and Hogla-Kimberly) are also on board. More than 15,000 packages have already been distributed for Passover.
"United in spirit and now in practice, we at The Fellowship are pleased to be joining forces with Latet as we work around the clock with the IDF to ensure thousands of elderly Israelis have the resources they need to stay healthy during this pandemic," said Yael Eckstein, President and CEO of The Fellowship. "Israel is facing an emergency situation, and we are all committed to mobilizing and assisting the vulnerable populations in the country, which may collapse if we do not support them. The Fellowship is already working to raise support from millions of its dedicated Christian and Jewish supporters around the world. We have also established a $5 million emergency fund in the fight against the coronavirus to be used for helping tens of thousands of seniors and for purchasing respirators and life-saving equipment for hospitals."
In light of Israel's lockdown, which has placed restrictions on movement and limited gatherings to no more than 10 individuals, the Latet organization appealed to the IDF to assist in dispatching the products. With the help of the Home Front Command Brigade led by Major General Tamir Yadai and Chief of Staff of the adjutant general branch, Michel Yanko, an IDF facility will serve as base for operations in this effort.
The emergency operation, which has been in place since March 14, 2020, will make an emergency aid package available on a monthly basis for 15,000 of the most needy individuals who are facing problems with access to food, hygienic products and other basic necessities. This program will last initially for 90 days, or at least until there is a comprehensive governmental response and containment of the virus.
The assistance packages will include food products and relevant hygienic products (alco-gel, moist wipes, liquid soap, gloves, toilet paper, etc.). The packages will be filled at the Combat Equipment and Spare Parts Center in light of the enormous challenge and the need to recruit many volunteers all at the same time. A hotline and call center will also be available for inquiries from the intended population group.
Latet's CEO, Gilles Darmon, and executive director, Eran Weintrob, said of this ground-breaking partnership, "While we all face a chaotic and ever-changing reality with the challenge of supporting disadvantaged populations while resources are very scarce, we have a more urgent national mission to help seniors in need of food and hygienic products so that they stay home. This will prevent their morbidity and assist with the primary goal of containing the coronavirus. We are a team of 8 civilians, and in light of the restrictions placed on gatherings and movement we need many volunteers. We call on the Israeli public, for everyone who is able, to join in this effort."