Providing Protective Vests, Meals, and Mobile Bomb Shelters to Israel
The Fellowship | November 15, 2019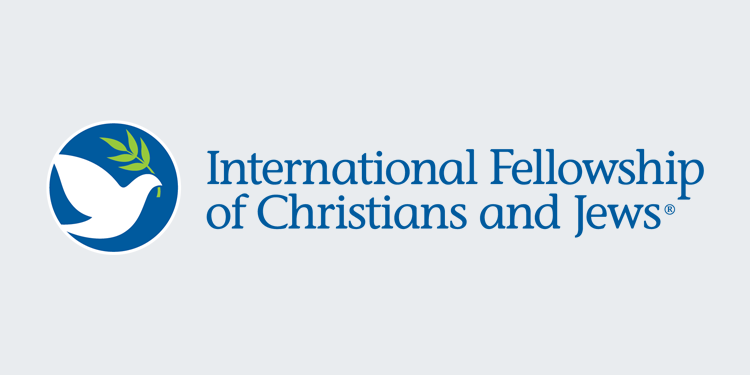 JERUSALEM — There is still a tenuous situation in the region surrounding the Gaza Strip, as schools are reluctant to re-open and rockets occasionally soar overhead, leaving Israelis in fear for their lives. Despite a ceasefire agreement, Islamic Jihad has continued its attempt to kill Israeli civilians, and has now launched over 400 rockets at southern Israel.
Immediately following the red alert when attacks began on Tuesday, the International Fellowship of Christians and Jews began an operation to distribute over 500 protective vests to first response volunteers and over 300 meals to elderly and families in border communities. They have also raised emergency aid to fund 5 mobile bomb shelters in the region.
"I am convinced we have the bravest and most selfless team in the world," said Fellowship President and CEO Yael Eckstein. "Under rocket fire, Fellowship staff and volunteers delivered prepared meals to homebound elderly who called us for help. That means they left their own children in bomb shelters and risked their lives in order to save others. And the meals, protective vests, and mobile bomb shelters that we have been blessed to provide would not be possible without the generous and timely gifts of our Christian friends in America and around the world. May God richly bless all those who've been such a tremendous help to the people of Israel as they are once again confronted with terrorism."
One of the primary focuses of The Fellowship is to secure the safety of Jewish people in Israel and abroad, and each year Christian donors to the organization have provided bomb shelters, protective vests, food and other necessities to those in need. They have helped to build fortified command centers and fortified hospitals, and they have provided emergency assistance in the aftermath of attacks like those Israelis have endured this week.
---
The International Fellowship of Christians and Jews (The Fellowship) was founded in 1983 to promote better understanding and cooperation between Christians and Jews and build broad support for Israel. Today it is one of the leading forces helping Israel and Jews in need worldwide — and is the largest channel of Christian support for Israel. Founded by Rabbi Yechiel Eckstein, The Fellowship now raises more than $120 million per year, mostly from Christians, to assist Israel and the Jewish people. Since its founding, The Fellowship has raised more than $1.8 billion for this work. The organization has offices in Jerusalem, Chicago, Toronto and Seoul. For more information, visit www.ifcj.org.
Yael Eckstein is the President and CEO of the International Fellowship of Christians and Jews. In this role, Eckstein oversees all ministry programs and serves as the organization's international spokesperson. She can be heard on The Fellowship's daily radio program airing on 1,500 stations worldwide. Before her present duties, Yael served as global executive vice president, senior vice president, and director of program development and ministry outreach. Based in Jerusalem, Yael is a published writer, leading international advocate for persecuted religious minorities, and a respected social services professional. As President and CEO of The Fellowship, she also holds the rare distinction of being a woman leading one of America's largest religious not-for-profit organizations.