Hospital Dedicates Wing to Ministry's Founder, Rabbi Yechiel Eckstein
The Fellowship | November 1, 2019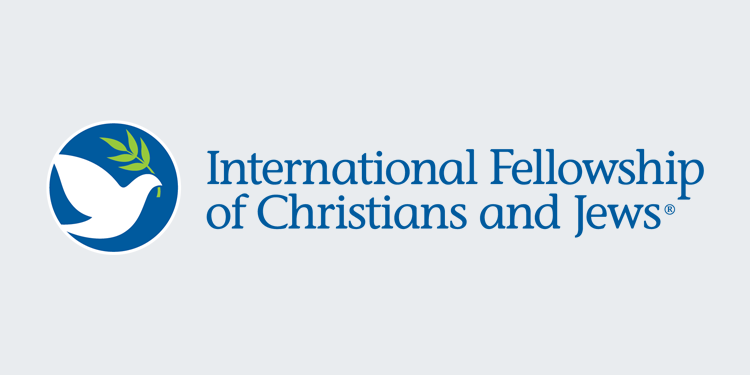 JERUSALEM — This week, the late Rabbi Yechiel Eckstein was honored with the dedication in his name of the shock trauma unit at Rambam Hospital in Haifa, Israel. Those attending the dedication ceremony on October 28 included Eckstein's daughter and President and CEO of the International Fellowship of Christians and Jews, Yael Eckstein, along with Rambam General Director Michael Halberthal, local mayors, and even Avi Dichter, Israel's Deputy Defense Minister.
"This is a unique and special honor for my beloved father, and I know he would be delighted to see his name featured in a place that spends 24 hours a day, 7 days a week, providing life-saving care to our brothers and sisters in Israel," said Mrs. Eckstein. "The team at Rambam are essential to the life and stability of Israel, and I'm humbled to see the name 'Eckstein' displayed at the hospital's trauma unit. May my abba Rabbi Yechiel Eckstein's legacy inspire others and may the Lord bless all those who work diligently to care for the people who call Israel home."
Rambam Hospital in Haifa is a critically important hospital to the nation of Israel, as it serves all of northern Israel during regional conflicts with Syria and Lebanon, and is on the front lines of giving urgent care to victims of terror attacks on a nearly weekly basis. Rambam is also noteworthy in that it features the world's largest underground fortified hospital, a project which The Fellowship helped fund.
In 2012, The Fellowship donated $1 million from Christian supporters for protected operating rooms at the hospital, and in 2016 they gave an additional $1 million for the Fortified Command Center in their Underground Emergency Hospital.
---
The International Fellowship of Christians and Jews (The Fellowship) was founded in 1983 to promote better understanding and cooperation between Christians and Jews and build broad support for Israel. Today it is one of the leading forces helping Israel and Jews in need worldwide — and is the largest channel of Christian support for Israel. Founded by Rabbi Yechiel Eckstein, The Fellowship now raises more than $120 million per year, mostly from Christians, to assist Israel and the Jewish people. Since its founding, The Fellowship has raised more than $1.8 billion for this work. The organization has offices in Jerusalem, Chicago, Toronto and Seoul. For more information, visit www.ifcj.org.
Yael Eckstein is the President and CEO of the International Fellowship of Christians and Jews. In this role, Eckstein oversees all ministry programs and serves as the organization's international spokesperson. She can be heard on The Fellowship's daily radio program airing on 1,500 stations worldwide. Before her present duties, Yael served as global executive vice president, senior vice president, and director of program development and ministry outreach. Based in Jerusalem, Yael is a published writer, leading international advocate for persecuted religious minorities, and a respected social services professional. As President and CEO of The Fellowship, she also holds the rare distinction of being a woman leading one of America's largest religious not-for-profit organizations.