Helping over 1,000 Elderly Jews Across Israel Celebrate Purim
The Fellowship | March 22, 2019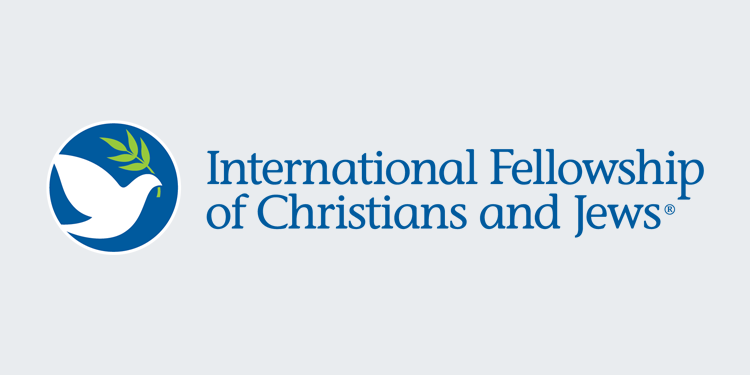 JERUSALEM — This week, on Purim, elderly Jews throughout Israel were provided with food and companionship as young people and other volunteers from The Fellowship made it their goal to ensure that no one in their community would celebrate the festival alone this year.
"During a celebration filled with the joy of being together, too many Jews would have had to celebrate alone this Purim if it wasn't for the generosity of our many friends. There's nothing like seeing the smile of an elderly man or woman when our volunteers show up with a gift and a listening ear," said Yael Eckstein, president of The Fellowship.
On Purim each year Jews around the world celebrate the historic moment when the Jewish community was saved from the hands of Haman by the courage of Queen Esther, according to the Hebrew Bible. The festive holiday is marked by an exuberant celebration, and each year The Fellowship makes it possible for many across Israel to join in the celebration.
This year personal visits were made and food packets were distributed across 23 cities, including Jerusalem, Tiberias, Beit She'an, Ashkelon, Be'er Sheva, and the one of the villages neighboring the Gaza Strip that has continually been targeted by terrorist rocket attacks, Sderot.
Yael Eckstein also provided her own reflections on the ongoing threats against the state of Israel and against Jews around the world via an editorial published by Fox News entitled "Mom of four: Here's why I turned my bomb shelter into a playroom."
---
The International Fellowship of Christians and Jews (The Fellowship) was founded in 1983 to promote better understanding and cooperation between Christians and Jews and build broad support for Israel. Today it is one of the leading forces helping Israel and Jews in need worldwide — and is the largest channel of Christian support for Israel. Founded by Rabbi Yechiel Eckstein, The Fellowship now raises more than $120 million per year, mostly from Christians, to assist Israel and the Jewish people. Since its founding, The Fellowship has raised more than $1.8 billion for this work. The organization has offices in Jerusalem, Chicago, Toronto and Seoul. For more information, visit www.ifcj.org.
Yael Eckstein is the President and CEO of the International Fellowship of Christians and Jews. In this role, Eckstein oversees all ministry programs and serves as the organization's international spokesperson. She can be heard on The Fellowship's daily radio program airing on 1,500 stations worldwide. Before her present duties, Yael served as global executive vice president, senior vice president, and director of program development and ministry outreach. Based in Jerusalem, Yael is a published writer, leading international advocate for persecuted religious minorities, and a respected social services professional. As President and CEO of The Fellowship, she also holds the rare distinction of being a woman leading one of America's largest religious not-for-profit organizations.