Evangelical Christians and Jews Celebrate Israel's 70th
The Fellowship | March 27, 2018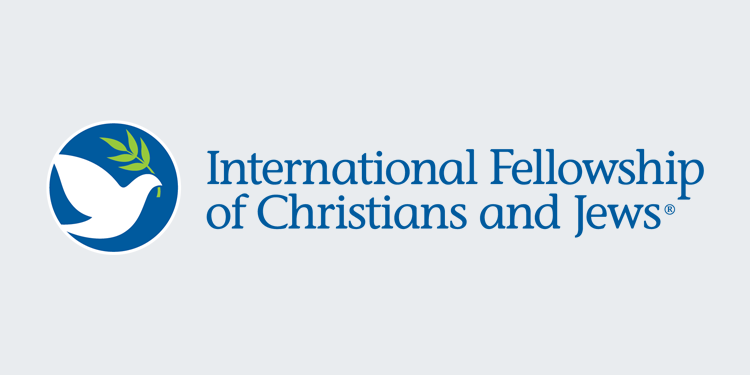 PALM BEACH, Fla., March 26, 2018 — More than 500 evangelical Christians and Jews from across North America gathered for the first-ever gala of the International Fellowship of Christians and Jews (The Fellowship) Sunday at President Trump's weekend residence Mar-a-Lago to celebrate Israel's 70th anniversary and The Fellowship's 35th anniversary of building bridges of interfaith unity for the Jewish state.
The event raised $1.67 million to help Holocaust survivors and poverty stricken Jews in the former Soviet Union, which is among The Fellowship's 400-plus global initiatives.
"It's a great honor to have everybody at Mar-a-Lago, a special place for a special group of people," Trump told the gathering via a video, which he made just before The Fellowship's gala at Mar-a-Lago over the weekend, as he headed back to Washington. "I wanted to be there so badly. I had to leave – we have some pretty big things going on with our country, but our country is doing really well. Your taxes are down, your regulations are down, a lot of good things are happening, we're appointing a lot of fantastic federal judges, and I think you are all very happy with the results. So I'll see you next time. I hope you have a fantastic evening.
The Fellowship's founder and president, Rabbi Yechiel Eckstein, said the "Together In Fellowship" gala also paid tribute to the Trump administration's "brave" decision to move the U.S. embassy in Israel to Jerusalem, which is set to be announced on Israel's upcoming Independence Day, April 19.
"Christians and Jews united tonight in a powerful demonstration of love and support for Israel and the Jewish people," said Eckstein. "We celebrated more than three decades of partnership and paid tribute to the brave U.S. decision to recognize Jerusalem as Israel's eternal capital."
The Fellowship also announced it has broken ground on its new headquarters in Jerusalem, "The Fellowship House," which will be a "home away from home" for the 1.5 million Christian visitors to Israel each year. The Fellowship House will be located near the new U.S. embassy in Jerusalem – an announcement that drew loud cheers.
"True Christians are our best friends. True Christians are our only friends in the world. Christians can feel fulfilled knowing they are breaking down the barriers of mistrust of 2,000 years of separation and replacing it with cooperation," Eckstein said.
Among other major speakers were Israel's ambassador to the U.N., Danny Danon, and former Canadian Prime Minister Stephen Harper.
About 250 Christians and 250 Jews participated in the event, which also honored VitaQuest Founder Ed Frankel and Museum of the Bible and Hobby Lobby Founder David Green and his family.
Danon said he sees the longtime anti-Israel atmosphere at the U.N. finally changing, in part because of U.S. leadership by the U.S. Ambassador to the U.N., Nikki Haley, who he said told him that the US will "always have Israel's back."
"We are shaking things up at the U.N. We are dealing with a new future for Israel at the U.N., a new era where Israel wins," Danon said.
Meanwhile Harper spoke of his longtime steadfast defense of and support for Israel. He said Israel and western democracies like the U.S. and Canada now face the same threat – of radical Islam, including the prospect of a nuclear Iran.
"All western nations need to stand against the Iranian regime. Messianic mullahs possessing nuclear weapons is too dangerous a prospect to tolerate," he said. Harper also said the Iranian nuclear accord should be scrapped unless it can be tightened and mandate unlimited inspections of Iran's nuclear activities. Short of that, "the Iranian nuclear deal should be scrapped and full and comprehensive sanctions against Iran should be restored," he said.
Co-chairing the gala were former Canadian Cabinet Minister and Member of Parliament Hon. Stockwell Day; Broidy Capital Principal Elliott Broidy; Dezer Development Founder Michael Dezer; President and COO of De Bartolo Development Edward Kobel and his wife, Becky; The Fellowship Board Members Michael and Beverly Pyle; and Frankel.
---
The International Fellowship of Christians and Jews (The Fellowship) was founded in 1983 to promote better understanding and cooperation between Christians and Jews and build broad support for Israel. Today it is one of the leading forces helping Israel and Jews in need worldwide — and is the largest channel of Christian support for Israel. Founded by Rabbi Yechiel Eckstein, The Fellowship now raises more than $120 million per year, mostly from Christians, to assist Israel and the Jewish people. Since its founding, The Fellowship has raised more than $1.8 billion for this work. The organization has offices in Jerusalem, Chicago, Toronto and Seoul. For more information, visit www.ifcj.org.
Yael Eckstein is the President and CEO of the International Fellowship of Christians and Jews. In this role, Eckstein oversees all ministry programs and serves as the organization's international spokesperson. She can be heard on The Fellowship's daily radio program airing on 1,500 stations worldwide. Before her present duties, Yael served as global executive vice president, senior vice president, and director of program development and ministry outreach. Based in Jerusalem, Yael is a published writer, leading international advocate for persecuted religious minorities, and a respected social services professional. As President and CEO of The Fellowship, she also holds the rare distinction of being a woman leading one of America's largest religious not-for-profit organizations.