To Israelis under Fire: World Christians Stand with You
The Fellowship | November 13, 2018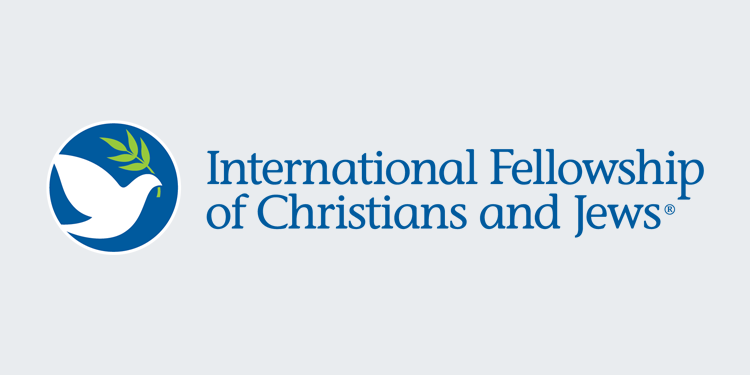 JERUSALEM, Nov. 13 – With rocket attacks from the Gaza Strip into southern Israel quieting amid a fragile cease fire, the Jerusalem-based International Fellowship of Christians and Jews ("The Fellowship") assured embattled residents that the world's Christians stand with them and will help defend them against terror.
The Fellowship's Global Executive Vice President, Yael Eckstein, today told Israelis in southern Israel that "Christians around the world love you and stand with you. We Jews and Christians around the world are not sleeping, because we are praying, praying in action to stand with you. The cease fire is one answer to our prayers, but it's not a long-term solution."
Eckstein also called it "a miracle" that Israel didn't suffer a greater loss of life and urged the removal of the terror group Hamas. Terrorists fired some 500 missiles at Israel over the past two days, wounding over 200 people and killing one. "We must continue to pray, we must do good deeds, and we must ensure that the terrorist group Hamas is removed from power in Gaza."
The Fellowship has provided more than $26 million in emergency and security measures for hundreds of thousands of Israelis in front-line communities in Israel's north and south and is also mobilizing and communicating with Israeli first responders, social workers, security and home front command officials to assess potential emergency needs arising from the latest attacks.
The Fellowship also sent officials to visit Israelis in the south wounded in the latest barrage of rocket attacks. The Fellowship has helped build and upgrade 2,700 bomb shelters, funded fortified hospital emergency rooms and drones for security surveillance in the south, constructed trauma centers and supported treatment programs, and provided respite camps for children, as part of a wide-ranging security program. The Fellowship has also helped rebuild homes destroyed by rockets from Gaza and put families up in hotels while their homes were being repaired.
---
The International Fellowship of Christians and Jews (The Fellowship) was founded in 1983 to promote better understanding and cooperation between Christians and Jews and build broad support for Israel. Today it is one of the leading forces helping Israel and Jews in need worldwide — and is the largest channel of Christian support for Israel. Founded by Rabbi Yechiel Eckstein, The Fellowship now raises more than $120 million per year, mostly from Christians, to assist Israel and the Jewish people. Since its founding, The Fellowship has raised more than $1.8 billion for this work. The organization has offices in Jerusalem, Chicago, Toronto and Seoul. For more information, visit www.ifcj.org.
Yael Eckstein is the President and CEO of the International Fellowship of Christians and Jews. In this role, Eckstein oversees all ministry programs and serves as the organization's international spokesperson. She can be heard on The Fellowship's daily radio program airing on 1,500 stations worldwide. Before her present duties, Yael served as global executive vice president, senior vice president, and director of program development and ministry outreach. Based in Jerusalem, Yael is a published writer, leading international advocate for persecuted religious minorities, and a respected social services professional. As President and CEO of The Fellowship, she also holds the rare distinction of being a woman leading one of America's largest religious not-for-profit organizations.