As Coronavirus Cases Reach Record Highs in Israel, the International Fellowship of Christians and Jews Commits an Additional $15 Million
The Fellowship | September 16, 2020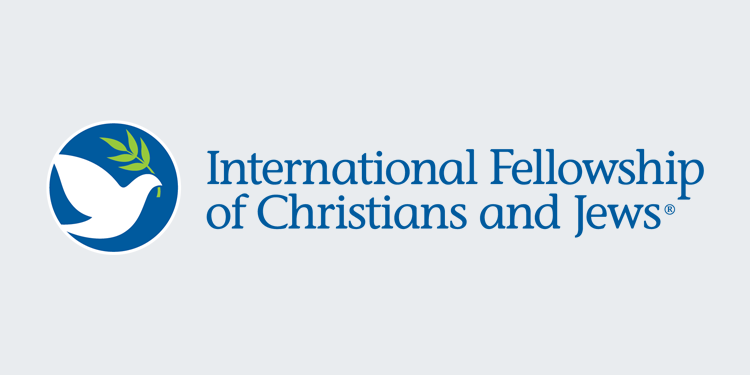 JERUSALEM — In response to the resurgence in coronavirus cases in Israel, the International Fellowship of Christians and Jews (The Fellowship) committed an additional $15 million to its coronavirus emergency fund, giving the organization a total of $20 million to assist the elderly, Holocaust survivors, soldiers, and families hardest hit by the health crisis.
Coronavirus cases in Israel reached record highs in early September after a successful suppression of the first wave in the spring. A second wave of cases struck the nation over the summer with daily new cases now exceeding 2,500 per day, the same rate as Florida, one of the hardest-hit states in the U.S.
The Fellowship, the largest provider of humanitarian aid in Israel, established a $5 million emergency fund in the spring, providing food boxes to 30,000 elderly, emergency medical equipment to 23 hospitals and medical service organizations, and emergency assistance to the Jewish community in the former Soviet Union.
Over the summer, additional funds were authorized to provide food assistance to 40,000 widows, orphans, refugees, and families in Israel as well as emergency funds and test kits to the Jewish community in Ukraine. The Fellowship also partnered with the Israeli government to distribute emergency funds to affected families in all 256 municipalities.
Israel's most vulnerable populations are still reeling from the devastating economic impact of the first wave of the virus. A recent survey conducted by Israel's Geocartography Institute on behalf of The Fellowship found that as many as 40 percent of Israelis had difficulty paying for routine expenses such as food, bills, and rent.
All of this comes as Israelis prepare to observe the High Holy Days, the holiest time of the year for the Jewish people. "This should be a time of reverence, prayer, and celebration," said Yael Eckstein, President and CEO of The Fellowship. "But because of COVID-19, more people are suffering from both the harsh realities of poverty and the fear of getting sick. They have nowhere else to turn besides The Fellowship, and we won't turn them away. Israel needs us now more than ever."
Over 60,000 families, families of soldiers in Israel, and lone soldiers will turn to The Fellowship during the High Holy Days for food assistance as part of its expanded emergency fund which will total $20 million by the end of 2020.
During a virtual conference with the Jerusalem Post, Eckstein credited the Christian community for putting The Fellowship 20% above budget, allowing it to significantly expand its emergency fund. Evangelical Christians have historically been strong supporters of Israel and many see it as related to national best interest. In 2019, prominent evangelical pastor, Dr. David Jeremiah, wrote, "America's future, and any nation's future, depends in large part on one simple factor: our relationship to the tiny nation of Israel."
"We are so thankful to our Christian supporters, who continue to go above and beyond to help in any way possible," Eckstein concluded. "It is because of their generosity that The Fellowship is able to take immediate, meaningful action – like establishing this emergency fund – to protect Israelis during this crisis. As the Bible promises them, I pray that they will be blessed for their generous blessing of Israel."