109,000 Low-income Israelis Receiving $1.55m in Rosh Hashanah Aid
The Fellowship | September 5, 2018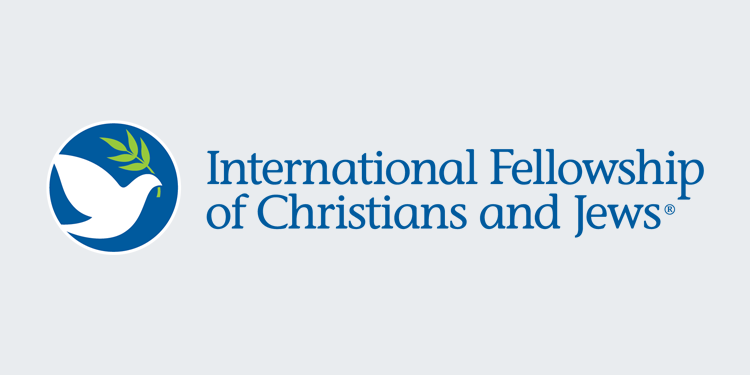 JERUSALEM, Sept. 5 — Thanks to the support of millions of Christians worldwide, the Jerusalem-based International Fellowship of Christians and Jews ("The Fellowship") is distributing $1.55 million, or 5.6 million Israeli shekels, worth of clothing and food vouchers to 109,000 Israelis including low-income families, the elderly and children, as well as Lone Soldiers – those who serve in the Israel Defense Forces with no immediate family in Israel – for the Jewish new year of Rosh Hashanah.
The annual Rosh Hashanah aid provides gift cards of various amounts for the recipients to purchase their choice of clothing and food in popular national chain stores in a discreet manner that assures their dignity and privacy.
"Israel is suffering from a severe social crisis, rampant poverty and intolerable social gaps. During the holiday period, the distress of living in poverty is augmented as tens of thousands of families shed tears wondering how they will manage to set the table for the holiday," said The Fellowship's Founder and President, Rabbi Yechiel Eckstein.
The aid includes:
2,760 food vouchers feeding about 11,000 members of single-parent families living in public housing and families supported by the national program for health security;
19,890 food baskets and vouchers to feed about 80,000 members of disadvantaged families and senior citizens via the charity associations Chom and Mifal Hachesed Yad B'Yad;
8,300 clothing vouchers in the national FOX chain store for children living in welfare institutions and shelters for abused women;
10,000 grants for the purchase of clothing and food for Lone Soldiers and soldiers eligible for welfare aid;
Beyond the Rosh Hashanah aid to Israel's most vulnerable people, The Fellowship this year is also operating a  Fellowship Hotline, at *9779, which will accept appeals from anyone suffering from financial or social adversity. The Fellowship will collaborate with hundreds of other charity and aid societies to help meet the needs of such appeals and others.
"Every day we receive hundreds of requests for aid from the physically disabled, senior citizens and families living in severe states of scarcity from the sore lack of social infrastructure in Israel," Eckstein said.
Outside of Israel, The Fellowship is also supporting an additional 115,000 vulnerable Jews throughout the former Soviet Union and in Morocco, with $1.25 million in aid for the High Holy Days.
---
The International Fellowship of Christians and Jews (The Fellowship) was founded in 1983 to promote better understanding and cooperation between Christians and Jews and build broad support for Israel. Today it is one of the leading forces helping Israel and Jews in need worldwide — and is the largest channel of Christian support for Israel. Founded by Rabbi Yechiel Eckstein, The Fellowship now raises more than $120 million per year, mostly from Christians, to assist Israel and the Jewish people. Since its founding, The Fellowship has raised more than $1.8 billion for this work. The organization has offices in Jerusalem, Chicago, Toronto and Seoul. For more information, visit www.ifcj.org.
Yael Eckstein is the President and CEO of the International Fellowship of Christians and Jews. In this role, Eckstein oversees all ministry programs and serves as the organization's international spokesperson. She can be heard on The Fellowship's daily radio program airing on 1,500 stations worldwide. Before her present duties, Yael served as global executive vice president, senior vice president, and director of program development and ministry outreach. Based in Jerusalem, Yael is a published writer, leading international advocate for persecuted religious minorities, and a respected social services professional. As President and CEO of The Fellowship, she also holds the rare distinction of being a woman leading one of America's largest religious not-for-profit organizations.