God Sees the Needs Within Us
Yael Eckstein | December 23, 2021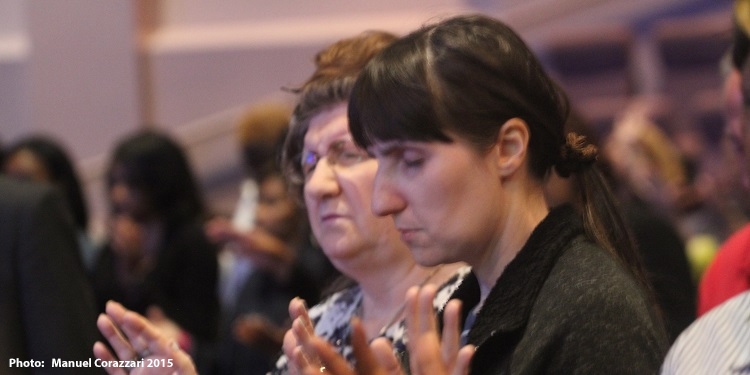 God saw the people of Israel—and God knew. — Exodus 2:25 (ESV)
Each week in synagogue, Jews read through the Torah from Genesis to Deuteronomy. The Torah portion for this week is Shemot, which means which means "names," from Exodus 1:1–6:1.
The other day, my son came home from school upset. I asked what was wrong, but all I got was a string of complaints. His teacher was boring. He didn't feel like he had enough time to finish his work in class. He didn't have fun during recess. None of this seemed to justify his mood. There was something bothering him. As a mother I just knew it.
"Come here," I said to him. He walked over to me, and I gave him the biggest hug. As we broke the hug, I looked him in the eye. "Now tell me. What's wrong?"
Without disclosing the personal details of what we spoke about, let's just say that there was a lot more to discuss than a boring teacher. Truth is, I think he just needed some time with me. And I'm not even sure if he realized this.
Sometimes when we feel stressed, we find some immediate problem to blame. But usually, there's something deeper going on. And sometimes, it takes a mother to see it.
God Sees the Needs Within Us
God is the same way. Even when we cry out to Him because of a need, we don't see what God sees. We may think that what's bothering us is what we're praying for, but God sees needs within us that lie beneath the surface even when we don't.
We see this in this week's Torah portion. The children of Israel were suffering terribly from their cruel enslavement at the hands of the Egyptians. The Bible tells us that they cried out "because of their slavery" (Exodus 2:23). After telling us that God heard their cries and remembered the promises that He made to Abraham, Isaac, and Jacob, the Bible says that "God saw the people of Israel—and God knew." The Bible does not say what God "knew," just that He "knew."
God "knew" the way I knew when my son was complaining about school. The Israelites cried out from their slavery. God "knew" that the time had come to fulfill His covenant. God "knew" that what they really needed was a closer relationship to Him. The time for redemption had arrived.
Your Turn:
Knowing that our soul lives forever, what changes might you make in your daily habits and life?